Deadline to sign up for Missouri Department of Conservation managed deer hunts quickly approaching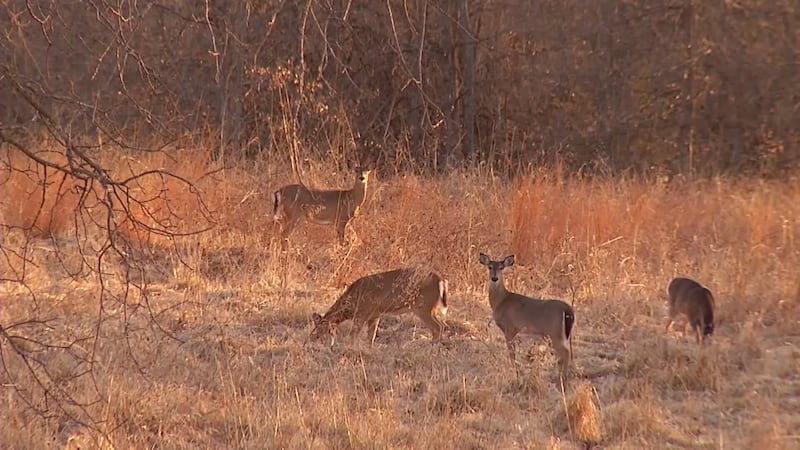 Published: Jul. 28, 2023 at 4:24 AM CDT
SPRINGFIELD, Mo. (KY3) - Missouri Department of Conservation is reminding hunters who are interested in signing up for managed deer hunts that the deadline is quickly approaching.
If you're interested in signing up for a managed deer hunt, you must do so by July 31.
According to Francis Skalicky, Media Specialist for MDC, managed deer hunts are an opportunity for hunters to get to hunt where they normally wouldn't.
"What a managed hunt is, it's a hunting opportunity in an area that, for whatever reason, couldn't withstand the full pressure of a full season of deer hunting, maybe it's in an urban area where hunting is not allowed by normal regulations, maybe it's in an area where the deer population is a little bit lower," said Skalicky.
Scalicky says managed hunts have become very popular with Missouri deer hunters over the last several years.
"People like to hunt deer in Missouri, and they're always looking for more opportunities to hunt deer. And a lot of these are in places where normally they don't get to hunt," said Scalicky.
There are several available hunts in the Southwest Missouri area.
"One of the managed hunts in this area is at the Springfield Nature Center. Another managed hunt is on City Utility lands at Lake Springfield, and another one in this area's on City Utilities lands at Fellows Lake. Normally those are places people don't get to hunt, but there's still some deer there. And it's an opportunity," said Scalicky.
You can only apply for one managed hunt. Hunters are picked by random drawing and will be notified later this summer. You then will get a packet and might have an informational meeting regarding the hunt. Those managed hunts will take place in the fall and winter.
There are a variety of hunts offered, from archery to rifle, and youth-only hunts. If you're interested in signing up for a managed hunt, you can do so here.
To report a correction or typo, please email digitalnews@ky3.com
Copyright 2023 KY3. All rights reserved.