Poll: Hutchinson's favorability ranks low among GOP voters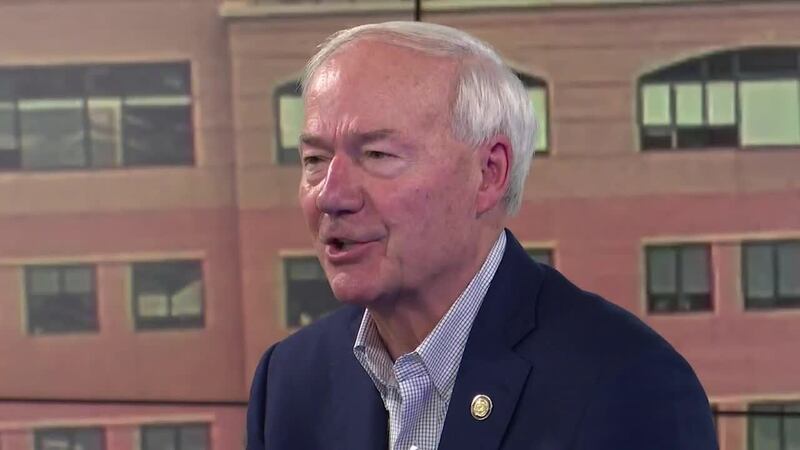 Published: Aug. 21, 2023 at 10:28 PM CDT
DES MOINES, Iowa (KAIT) - While Former President Donald Trump and Florida Governor Ron DeSantis rank high among Iowa Republican caucusgoers, other candidates like former Arkansas Governor Asa Hutchinson are starting out with low favorability.
According to the first 2024 NBC News/Des Moines Register/Mediacom poll, 42% of likely Republican caucusgoers chose Trump as their first choice out of 14 GOP presidential candidates, followed by DeSantis at 19%.
First choice for president among likely Republican caucusgoers in Iowa:
Donald Trump - 42%

Ron DeSantis - 19%

Tim Scott - 9%

Nikki Haley - 6%

Mike Pence - 6%

Chris Christie - 5%

Vivek Ramswamy - 4%
Other candidates were unable to get more than 2% support.
For their second choice, 20% of caucusgoers favored DeSantis, while 10% favored Trump.
As for Hutchinson, only 2% favored him as a second choice, and only 7% say he is someone they are actively considering.
Hutchinson's campaign announced Sunday, Aug. 20, that he would take the debate stage on Aug. 23 in Milwaukee, Wisconsin, after he shared his fear of reaching that goal.
The NBC News/Des Moines Register/Mediacom poll results can be found by clicking here.
The poll conducted between Aug. 13-17 is based on telephone interviews with 406 registered voters in Iowa who are likely to attend the 2024 Republican caucus. It has a margin of error of plus or minus 4.9 percentage points.
Copyright 2023 KAIT. All rights reserved.