New bills going into effect in Missouri on Monday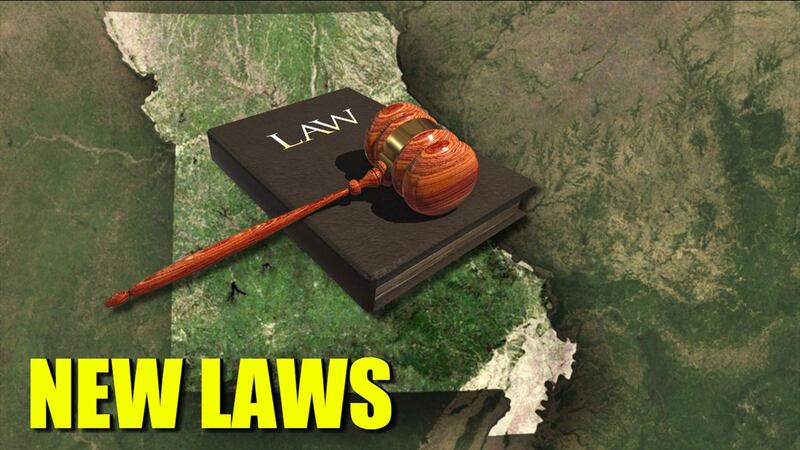 Published: Aug. 27, 2023 at 2:00 PM CDT
|
Updated: Aug. 28, 2023 at 9:23 AM CDT
SPRINGFIELD, Mo. (KY3) - New bills signed by Missouri Governor Parson go into effect across the state Monday. They'll affect a variety of issues in Missouri.
Many of the laws change things for law enforcement. For instance, the widely talked-about texting and driving bill goes into effect, though penalties won't be enacted until 2025.
Another bill going into effect could change the way first responders handle overdoses. While many use Narcan, this new provision would allow first responders to use any medication approved by the FDA to stop and prevent overdoses.
Senate Bill 24 was also signed by the governor and will go into effect. It provides better mental health care for first responders, including workman's compensation for PTSD.
Other bills going into effect will change education and licensing. One of those new laws includes Senate Bill 34, which allows public and charter schools to offer New Testament and old Hebrew classes as electives to students.
Another bill passed will update how vehicle titling works, including allowing licensed car dealerships to collect sales tax and give drivers their titles and license plates.
And in the spectrum of healthcare, several bills were signed by the governor.
One of those bills that goes into effect Monday includes a ban on gender-affirming care for children and teens after a judge refused to block the measure.
Another will benefit low-income mothers. Senate Bill 45 expands Medicaid coverage for new moms from 60 days after birth to one year.
Parson signed 31 bills in all and vetoed one bill. That vetoed bill contained 33 separate provisions, termed by lawmakers as an "omnibus" bill.
To report a correction or typo, please email digitalnews@ky3.com
Copyright 2023 KY3. All rights reserved.