Vote for the Yarnell's Sweetest Play of the Week (8/25/23)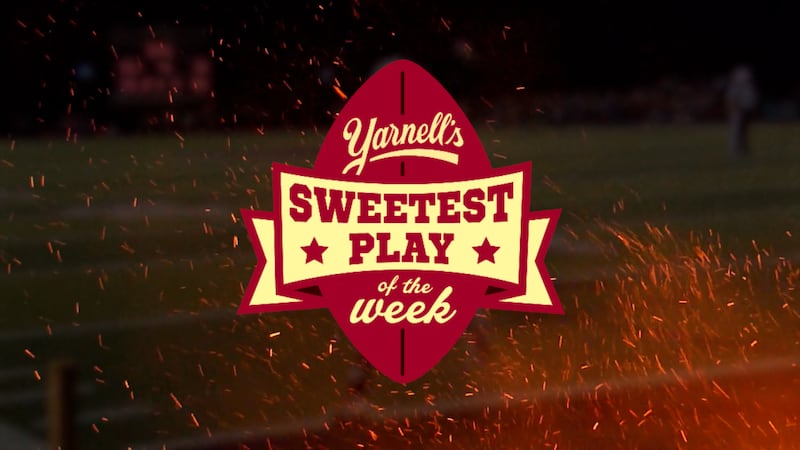 Published: Aug. 26, 2023 at 10:46 PM CDT
An Arkansas tradition continues: The Yarnell's Sweetest Play of the Week. Here are the NEA nominees from games played on August, 25th, 2023.
Newport (Aamonii Wren 84 yd TD)
Nominee #1 is Newport. Aamonii Wren races for an 84 yard touchdown. The Greyhounds beat Osceola 42-14 in the FFN Game of the Week.
Jonesboro (Terrence Brown TD pass to Jordan Daniels)
Nominee #2 is Jonesboro. Terrance Brown finds Jordan Daniels, Daniels would not be denied, surges to the end zone for a Golden Hurricane touchdown. JHS beats West Memphis 30-16.
Brookland (Sinquan Spratt TD run)
Our final nominee is Brookland. Sinquan Spratt totes the rock, he'll spring himself free for the touchdown. The Bearcats beat Westside 39-0.
VOTE FOR THE YARNELL'S SWEETEST PLAY OF THE WEEK (POLL OPEN SUNDAY 8:00AM - TUESDAY 8:00AM)
You can vote starting Sunday at 8:00am on kait8.com and on the Region 8 News app. Yarnell's will deliver free ice cream or donate money to the booster club of the winning school.
Copyright 2023 KAIT. All rights reserved.