Alligator reunited with owner after it was captured in Cape Girardeau neighborhood
Published: Aug. 28, 2023 at 10:23 AM CDT
|
Updated: Aug. 29, 2023 at 12:26 PM CDT
CAPE GIRARDEAU, Mo. (KFVS) - An alligator captured in a Cape Girardeau neighborhood over the weekend has found its way home.
According to Cape Girardeau Police on Tuesday, the owner of the alligator has been found and the the reptile was safely reunited with them.
The search for the gator's owner started on Saturday evening, August 26 after police said it was caught in the backyard of a home on 600 block of Red Bud Circle.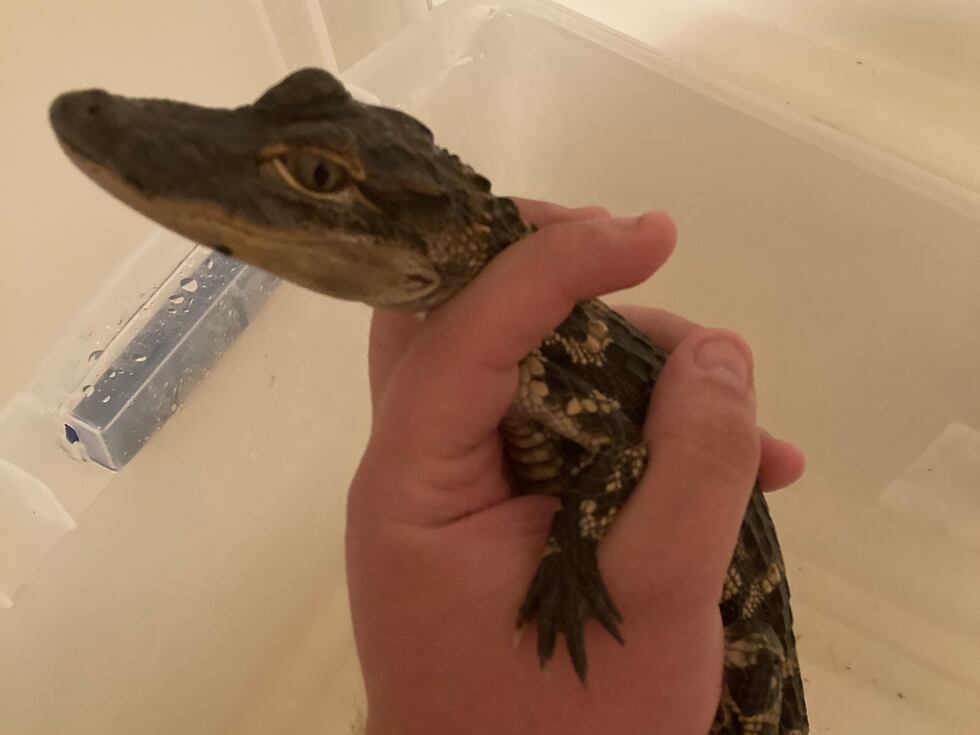 After it was caught, police said they would keep the alligator for a period time while they try to find the owner.
They say owning a reptile in the city is common and they only need to be registered with the local law enforcement agency if the reptile is more than 8 feet long.
Copyright 2023 KFVS. All rights reserved.