Watch the 2023 Red Wolves Live Preseason Special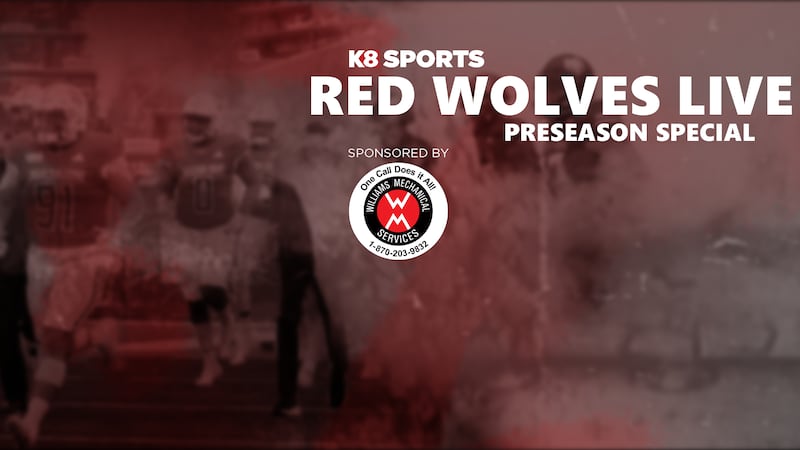 Published: Aug. 30, 2023 at 5:38 PM CDT
|
Updated: Aug. 31, 2023 at 11:05 PM CDT
JONESBORO, Ark. (KAIT) - Arkansas State football opens the 2023 season Saturday at #19 Oklahoma.
Get ready for gameday on KAIT with the Red Wolves Live Preseason Special. Chris and Logan break down the A-State offense, defense, and special teams. We'll profile the QB race with J.T. Shrout earning the starting nod. An All-American returns to the Red Wolves. We'll spotlight Dominic Zvada as he continues kicking his way into the A-State record book.
Segment 1: Offense (Shrout profile, RBs, WR/TE, OL)
Segment 2: Defense (DL, LB, Secondary)
Segment 3: Special Teams profile
Copyright 2023 KAIT. All rights reserved.