Bryan Hodgson provides summer updates on Arkansas State men's basketball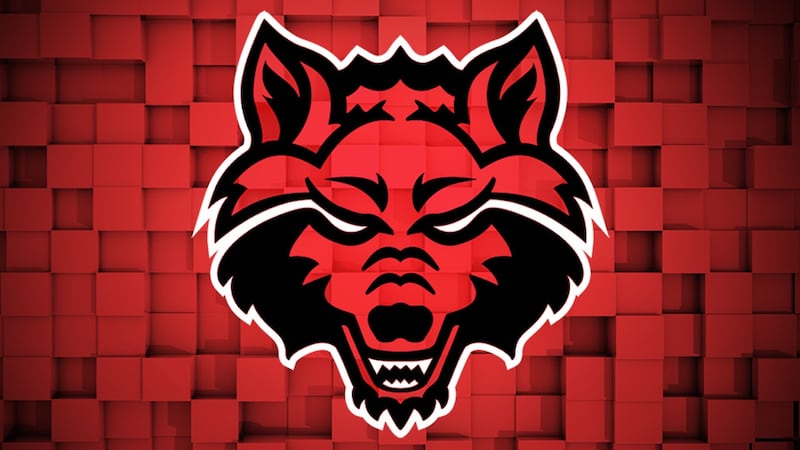 Published: Aug. 30, 2023 at 5:28 PM CDT
JONESBORO, Ark. (KAIT) - The pack is back after some team bonding.
Arkansas State men's basketball traded the scarlet and black for camo and military style training. Bryan Hodgson provided summer updates in a Wednesday press conference, he described how the Red Wolves retreat came about.
"We brought in two Navy SEALs," Hodgson said. "And they ran the physical portion of that for us. We woke the guys up at 5 am each day, we collected their cell phones. We'd get them outside by 5:30, go through a two hour PT session that's led by the SEALs. We talk about running towards uncomfortability in this retreat. Really pushing the boundaries physically and mentally. Sit down and eat all of our meals without our cell phones. So that they actually have to look each other and talk, which is a lost art. I think we're really meshing as a group. The guys like each other, which is important. I think that they understand what we're trying to accomplish. And everybody is on the same page there."
Arkansas State will be tested before Sun Belt play. The Red Wolves revealed their non-conference schedule earlier this month. It's headlined with road tests at Alabama, Iowa, Louisville, and Wisconsin. Hodgson has more insight on the A-State slate.
"You know those games, I think, help you win games in the Sun Belt," he added. "So we're going there to try to win those games. But win or lose, we're going on the road and playing competition like what, when it comes to Sun belt play, there's really nothing we're going to see that's going to totally surprise us. We're excited about our schedule. I like our group a lot. We do want to challenge ourselves. And then the other part of that is we want people to know who Arkansas State basketball is. We want to be talked about. We want to play on TV. We want the notoriety that comes with going out and playing tough games. Going and playing ACC, Big Ten, SEC schools. That goes a long way. And I think these guys deserve that attention, and we want people to know who we are out of the gate."
A-State also plans to have a second exhibition game at home. It's "in final contract works. Most likely against versus a D1 opponent."
Sophomore guard Terrance Ford Jr. had surgery earlier this month. Hodgson said that he's out 4 to 6 weeks, but should be back in time for the season opener.
Copyright 2023 KAIT. All rights reserved.