Football Friday Night (9/1/23)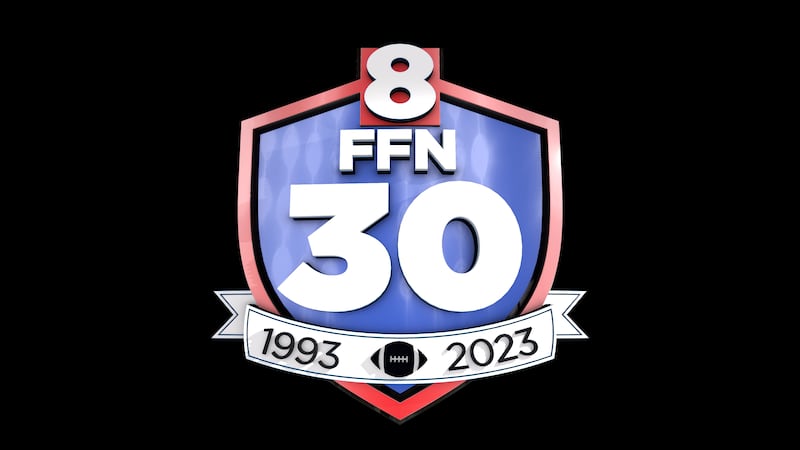 Published: Aug. 31, 2023 at 8:53 PM CDT
|
Updated: Sep. 1, 2023 at 11:19 PM CDT
It's Week 2 of Football Friday Night. Some teams in our area started the season while others looked to start 2-0.
Our Game of the Week pitted a pair of 1-0 teams. The lights went out in Gosnell, the Pirates lit up the scoreboard in a 32-18 victory over Brookland.
FFN airs Friday at 10:15pm on KAIT, kait8.com, and on the K8 News app.
CALL IN A FINAL SCORE FOR FFN: (870) 336-1864
You can follow Chris and Logan on twitter/X. There's more prep pigskin updates on the Football Friday Night facebook page.
Football Friday Night (9/1/23)
Game of the Week: Gosnell 32, Brookland 18
Lake Hamilton 27, Jonesboro 20
Valley View 26, Poplar Bluff (MO) 14
Nettleton 42, Pocahontas 14
Paragould 34, Piggott 6
Mills 59, Rivercrest 34
Blytheville 38, Osceola 12
East Poinsett County 56, Manila 29
Hoxie 42, Westside 6
Walnut Ridge 39, Cave City 0
FFN Overtime (highlights airing in Saturday 10pm sportscast)
Mountain Home 44, Harrison 31
Salem 38, Thayer 28
Corning 58, Izard County 16
Copyright 2023 KAIT. All rights reserved.