Pittman provides injury update on Arkansas RB Rocket Sanders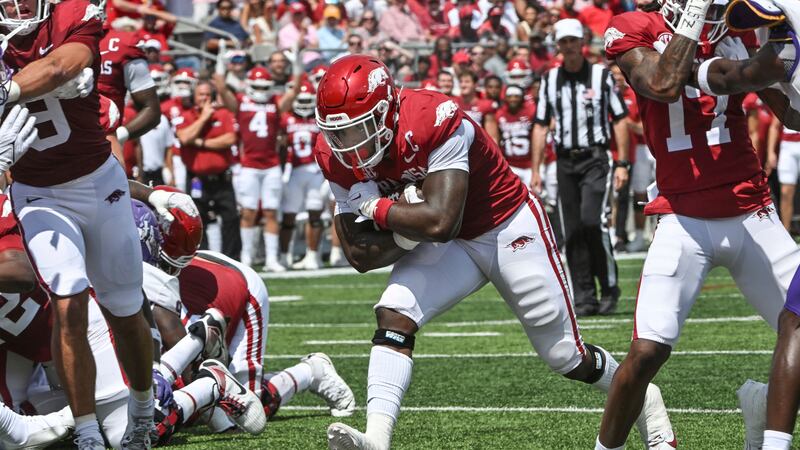 Published: Sep. 6, 2023 at 5:01 PM CDT
FAYETTEVILLE, Ark. (KAIT) - Arkansas may be without Rocket Sanders on Saturday.
Head coach Sam Pittman said that the star running back has a little bit of swelling in his knee, suffering the injury in the season opener. "Obviously, he hasn't practiced," Pittman said in a Wednesday press conference. "He hasn't practiced today either. That would limit him at best in the game regardless of what we find out. I don't think it will be a lengthy injury either way. We wanted some different guys to look at him, and that's what we're doing."
Sanders had 15 carries for 42 yards and 2 touchdowns in the victory over Western Carolina.
Arkansas will host Kent State Saturday at 3:00pm on SEC Network.
Copyright 2023 KAIT. All rights reserved.