Football Friday Night (9/8/23)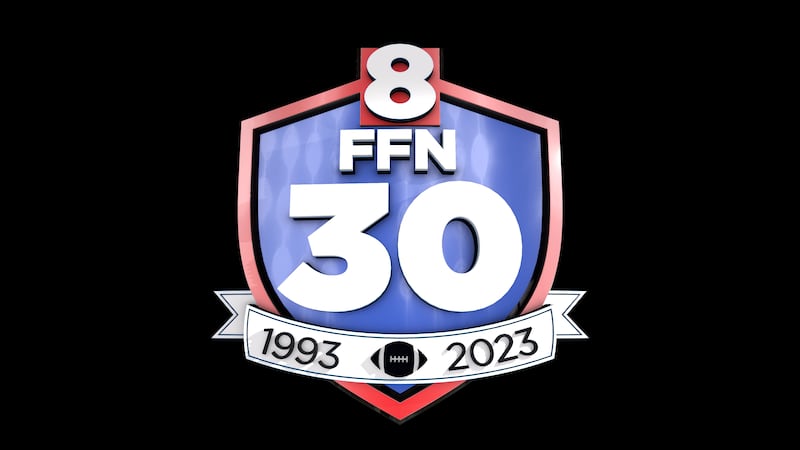 Published: Sep. 7, 2023 at 1:43 PM CDT
|
Updated: Sep. 8, 2023 at 10:48 PM CDT
It's Week 3 of Football Friday Night. Non-conference play continues for most of the area while it's opening night in the 6A East. Our Game of the Week is 1-0 East Poinsett County at 2-0 Walnut Ridge. You can see a preview of the matchup here.
FFN airs Friday at 10:15pm on KAIT, kait8.com, and on the K8 News app.
CALL IN A FINAL SCORE FOR FFN: (870) 336-1864
You can follow Chris and Logan on twitter/X. There's more prep pigskin updates on the Football Friday Night facebook page.
Football Friday Night (9/8/23)
Walnut Ridge 34, East Poinsett County 30
DeSoto Central 29, Jonesboro 13
Valley View 47, Rivercrest 25
Nettleton 43, Blytheville 40
Brookland 20, Pocahontas 8
LR Catholic 30, Greene County Tech 0
Hoxie 19, Paragould 18
Trumann 27, Manila 0
Gosnell 28, Osceola 6
Fort Smith Southside 35, Wynne 7
FFN Overtime (highlights airing in Saturday 10pm sportscast)
Southside 49, Heber Springs 10
Highland 20, Piggott 12
Copyright 2023 KAIT. All rights reserved.