No. 14 Kansas State heads to Missouri trying to repeat lopsided win of a year ago
No. 14 Kansas State is headed to Missouri on Saturday for another showdown between old Big 12 rivals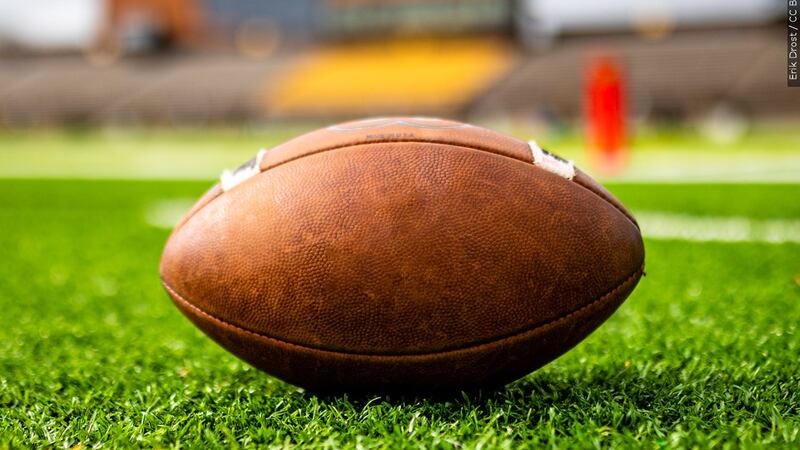 Published: Sep. 14, 2023 at 9:57 AM CDT
Kansas State made quick work of Missouri a year ago, when the old conference foes renewed their rivalry in Manhattan, Kansas.
Well, it would have been quick if not for the driving rainstorm and hour-long lightning delay.
All it did was make the dreary day even worse for Tigers coach Eli Drinkwitz, whose team was soundly beaten by the Wildcats in their first matchup since Missouri bolted the Big 12 for the SEC. Brady Cook struggled through the air, the ground game couldn't get anything going and Kansas State ran roughshod offensively in a 40-12 rout that could have been worse.
"Just a weird day in general with the amount of delays we had and how hard it was raining," recalled Kansas State coach Chris Klieman. "I know it was a very difficult day to throw the football. It was pouring. It was just a very strange day."
The weather figures to be a whole lot better Saturday when the teams meet again in Columbia, Missouri.
Whether the outcome will be different remains to be seen.
Kansas State has carried its momentum from a Big 12 championship into this season, waylaying Southeast Missouri and Troy — a 12-win team a year ago — in two home games. Will Howard has been accurate through the air, DJ Gidden and Treshaun Ward have been a potent one-two punch on the ground, and the Kansas State defense has allowed one touchdown in eight quarters.
Asked what must change Saturday, Drinkwitz was succinct.
"We're going to have to do a better job than we did last year defending the run. We put our defense in a lot of bad situations in last year's game," he said. "We have to limit the explosive plays in the run game. And then I think their quarterback is very good. He has a natural feel for where to place the ball. He's incredibly accurate."
The Tigers, meanwhile, followed up an easy opening win over South Dakota with a 23-19 win over Middle Tennessee State, which wasn't secured until the Blue Raiders turned the ball over on downs with 3:44 left in the game.
"It's going to be fun. It's going to be a loud, packed environment," Howard said. "It's kind of an us-against-the world mentality when you go in there. You have 70-plus players and some staff and you have a whole stadium rooting against you.
"We love that," Howard said. "We love being on the road."
INJURY UPDATE
Wildcats offensive tackle Christian Duffie practiced early in the week but Klieman was not sure whether he would play. Duffie had started 35 straight games before missing the first two because of an undisclosed injury that occurred over the summer.
Missouri linebacker Chad Bailey has also been working his way back from an undisclosed procedure that Drinkwitz said would take about three weeks of recovery. That puts Bailey a bit ahead of schedule if he suits up Saturday.
GETTING OFFENSIVE
Drinkwitz relinquished offensive play-calling midway through last year, then he hired Kirby Moore to direct the offense. There have been some bumps early in the season but Drinkwitz remains confident in the Tigers' ability to move the ball.
"Kirby calls the plays," he said. "Obviously when it comes between series, you're making suggestions. We all have open traffic and talk through what were seeing and what we have to improve and how do we attack them. Pretty standard, honestly."
RAMPING UP
Keagan Johnson made his Kansas State debut against Troy, catching three passes for 25 yards. The Iowa transfer missed the opener to an injury, and Klieman said he expected Johnson to be closer to full-go against the Tigers.
CHANGES UP FRONT
Marcellus Johnson is expected to start for Missouri in the latest attempt to improve the offensive line. Cook was sacked once by South Dakota and four more times by Middle Tennessee State, which piled up seven tackles-for-loss in their game.
GETTING DISRUPTIVE
Many wondered whether Kansas State would get into the backfield without Felix Anudike-Uzomah, a first-round draft pick of the Kansas City Chiefs. It hasn't been a problem. Wildcats linebacker Austin Moore ranks fourth nationally with five tackles for loss, and defensive end Khalid Duke is tied for fifth nationally with three sacks through the first two games.
"I think as we go against better O-lines and better offensive schemes," Duke said, "I think we'll see how we do."
___
AP college football: https://apnews.com/hub/college-football and https://apnews.com/hub/ap-top-25-college-football-poll