2023 FFN Game of the Week preview: Highland at Gosnell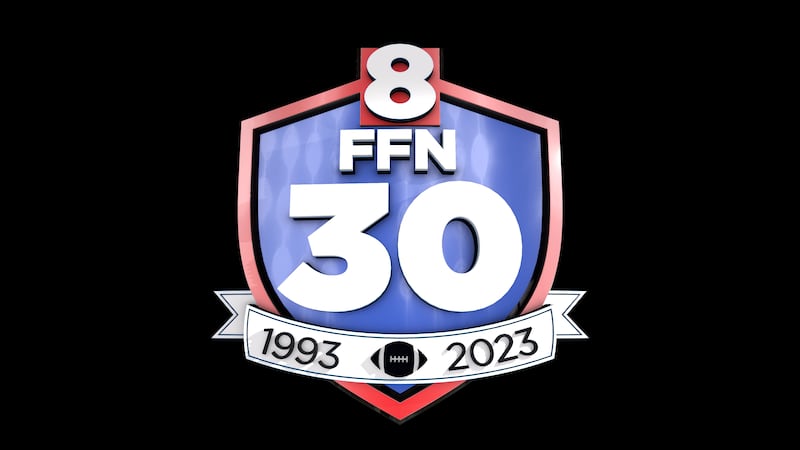 Published: Sep. 20, 2023 at 6:41 PM CDT
GOSNELL, Ark. (KAIT) - Our next Football Friday Night Game of the Week takes us back to Gosnell, where the Pirates return to J.W. Rea Stadium for the first time since their 'lights out' Game of the Week win over Brookland a few weeks ago. Gosnell will host Highland in the 4A-3 opener. Both teams will be extra prepared for the matchup, both squads were on a bye week last week.
Last Gosnell win: 2022 (48-14 at Highland)
Last Highland win: 2012 (58-22 at Highland)
Gosnell Pirates (3-0, 0-0 4A-3)
Since we last visited Gosnell a few weeks ago, the Pirates concluded their non-conference slate, heading into 4A-3 play 3-0 after knocking off Osceola 28-6 before the bye.
"We feel a lot better than we did going into Osceola, we made some simple mistakes against Osceola that we feel like we've corrected this week," head coach Lewis Earnest said. "We practiced four days last week just working on us. We can't turn the ball over, we have to force turnovers, we have to get off the field on third downs. Our defense, we've been happy with how they've been playing so hopefully we can continue that defensively and then block the correct people. They're starting to come into their own and they're starting to play really well."
Now the attention is on a much improved Highland squad under first-year head coach Sterling Stowers.
The team says the emphasis this week is on the lines of scrimmage.
"We can't mess up on plays, we've got to really block and focus," junior wide receiver and defensive back Percy Wright said. "We've been working hard, we've got a lot of young guys, got a young group. We're really agile. We've got some guys that can make plays, we've got playmakers."
The Pirates have gotten a boost from their youth. Several of those playmakers are underclassmen.
"Our sophomores, they're really good, they're stepping up," junior linebacker Vanteurres Lucas said. "Me and Carson Tally, the other linebacker, we're pushing them to go real hard. We're blitzing the gaps real good, we're doing anything and everything."
Highland Rebels (2-1, 0-0 4A-3)
It's been an encouraging start for Highland. The Rebels won three games last season, a win this week would match their win total from last year.
It would also be the first win for the Rebels against Gosnell since 2012. The starting QB for Highland that game? Current head coach Sterling Stowers.
Stowers, in his first year as head coach, has helped engineer the early turnaround.
"I think those guys have taken what we did last year and their experience and they're obviously a year more mature, so they kind of know how the senior level works and again, they're excited each and every day," Stowers said. "This is a great test to see where we are, what we've done previously the past three or four weeks, it doesn't matter when you start talking about playoffs and conference championships."
Highland dropped their first game of the season in a tight one, 28-27 against Walnut Ridge, but the team has rattled off back-to-back wins.
"Just playing with a lot of intensity, we've got to fly around to the football and not make crushing hits but make good hits," senior linebacker Gabe Hightower said. "We've got a bunch of good leaders on our team and we've got a lot of energy. And we've got a whole bunch of big dudes up front that help the linebackers make a lot of tackles."
The defense will have their hands full when they face a Gosnell offense that features dynamic playmakers Cam Williams and Jai Jacobs, to name a few.
"Last week we came out and we were a little dragging, and this past week and a half has been a real big help, we've had a little more time than just a week to prepare," junior running back Keagan Statler said. "They're going to try to run it down our throat, we're just going to have to come out defensively and stop them."
Copyright 2023 KAIT. All rights reserved.