Future dog park to provide new space for pet owners
Published: Sep. 20, 2023 at 5:51 PM CDT
|
Updated: Sep. 20, 2023 at 6:25 PM CDT
JONESBORO, Ark. (KAIT) - There will soon be a new place in Jonesboro to let your dog get out and about.
The city announced construction will start soon on a new dog park.
The park will be on Parkview St. right near Jonesboro High School. Brian Richardson the Chief Administrative Officer for the City of Jonesboro said this is something people have been asking for.
"One of the things we hear a lot is we need another dog park, we need more places for our dogs to go out and about," Richardson said.
Currently, the space is a city-owned lot that helps with drainage, but after doing some research, they realized a park would not affect the draining.
Richardson said they thought it was the right decision.
"It feels good we want people to enjoy everything the city has to offer, and this will be a nice shaded lot, and it will be a good place to go and spend a little bit of time outside," Richardson said.
The new dog park will be the largest in the city and it will give dog owners in the neighborhood like Carson Alexander a new place much closer to spend time with their pets.
"We don't have too many opportunities like that for dogs like that besides Craighead Forest Park, to walk your dog, especially in a local area around a bunch of neighborhoods I feel like it is going to be a good opportunity for people," Alexander said.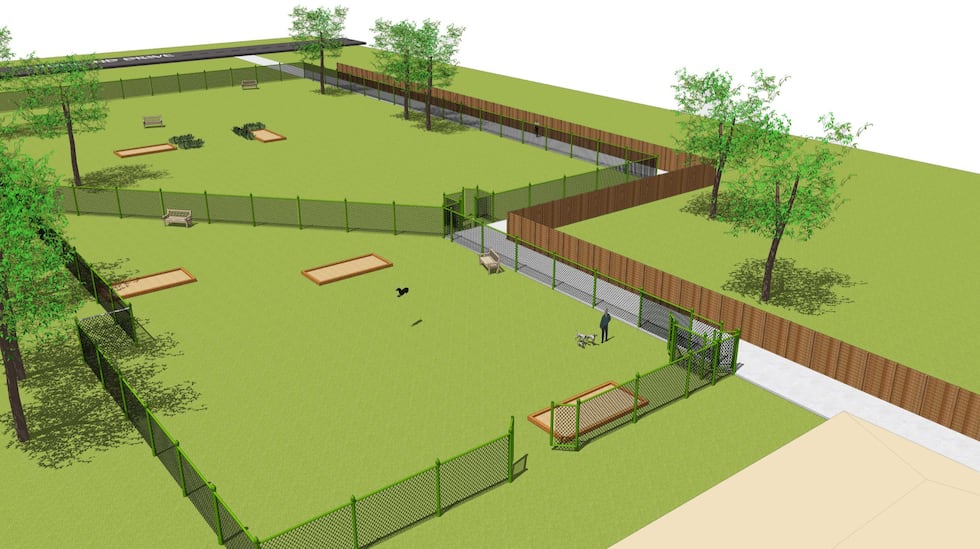 The park will be shaded and have different types of equipment and obstacles for dogs to climb along with a hydration station. Alexander said this is big for people who don't have a space for their pets to run around.
"Not everybody has a yard or even a fenced-in yard so people have to walk their dogs around the neighborhood, so I know a dog park is going to be great a great place for people to take their dog and let them run free and get some exercise," Alexander said.
Jonesboro has also gotten creative when it comes to the name of the park as they are asking for the people's help.
"We wanted to make this a little bit of fun and of course it is for the community, and we figured a great way to encourage community engagement would be to take a chance send in a submission of a name, and have your chance to leave a mark on Jonesboro for years to come," Richardson said.
You can submit a name request by visiting the city's Facebook page and commenting on the post or by emailing parksreservations@jonesboro.org.
Copyright 2023 KAIT. All rights reserved.