Downtown bank to open after working with city to have drive-thru
Published: Sep. 22, 2023 at 4:59 PM CDT
|
Updated: Sep. 22, 2023 at 6:39 PM CDT
JONESBORO, Ark. (KAIT) - A new addition to downtown Jonesboro celebrated its groundbreaking today Friday as Signature Bank will now have a large presence in northeast Arkansas.
With the new building came some talks with the city as there was one thing the bank could not be here without: a drive-thru.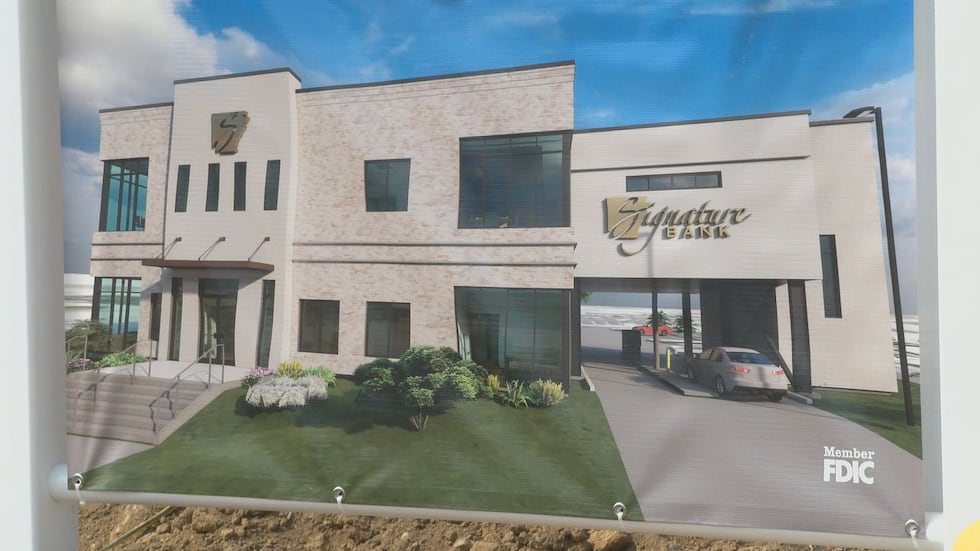 "We knew we could not put it in without the drive-thru and they wanted us here," Ryan Moore said.
Ryan Moore is Jonebsoro's Market President for Signature Bank and said when they talked about the new building, the drive-thru was what they needed to have.
"We all came together and realized to put this here, we had to have the drive-thru. They worked with us to accommodate that," Moore said. "The overlay district, which we are a big fan of, wants it to be more pedestrian-friendly downtown and put all the elements of that into our plan."
Downtown Jonesboro's drive-thru was not allowed for a long time, but in 2019, there was a change where, depending on which development district you were in, you could be permitted to have a drive-thru.
Businesses like lawyers' and doctors' offices were allowed, but retail spaces were not.
Moore said the city was all good with them planting roots here and he cannot wait to be a part of the city for years to come.
"So, we are putting in roots right here in downtown Jonesboro and I think our finished product at the bank will show the old and new with modern parts and look like it has been here for 100 years," Moore said.
Construction is set to start immediately with hopes of completing the building next year.
Copyright 2023 KAIT. All rights reserved.