Harmful algal bloom detected in Poinsett County lake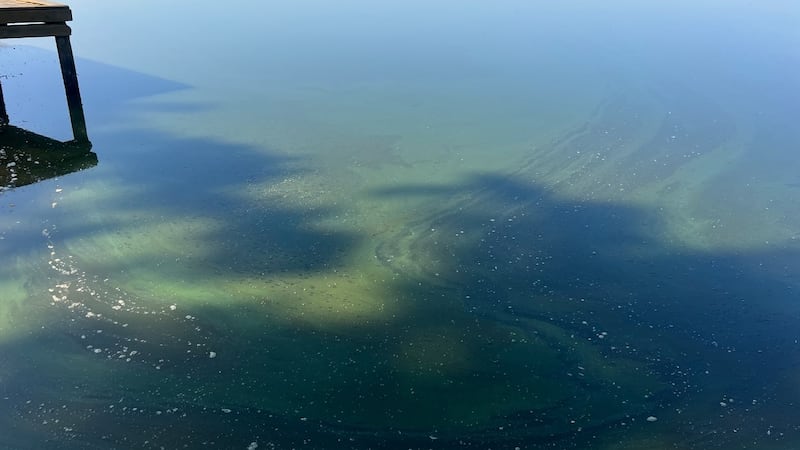 Published: Sep. 22, 2023 at 1:04 PM CDT
JONESBORO, Ark. (KAIT) - The Arkansas Game and Fish Commission is warning anglers and boaters to beware of a toxic situation on Lake Hogue.
According to a news release, a harmful algal bloom (HAB) has been detected in the lake near Waldenburg in Poinsett County.
AGFC said HAB can be harmful to animals and humans, especially pets and small children.
The Arkansas Department of Environmental Quality is monitoring the situation and will notify AGFC when the HAB is no longer present.
Until then, the AGFC offered these suggestions:
Avoid direct contact with water, and wash with clean water after any contact.

Do not let people or pets eat dried algae or drink contaminated water.

Boating and fishing are safe; however, inhaling the spray may affect some individuals.

Clean fish well with potable water and eat fillet portions only.

The affected area may move throughout the water column or from shore to shore, depending on the time of day or wind action.
To learn more about HAB, click here.
Copyright 2023 KAIT. All rights reserved.