Mail delivery paused, report explains recent incident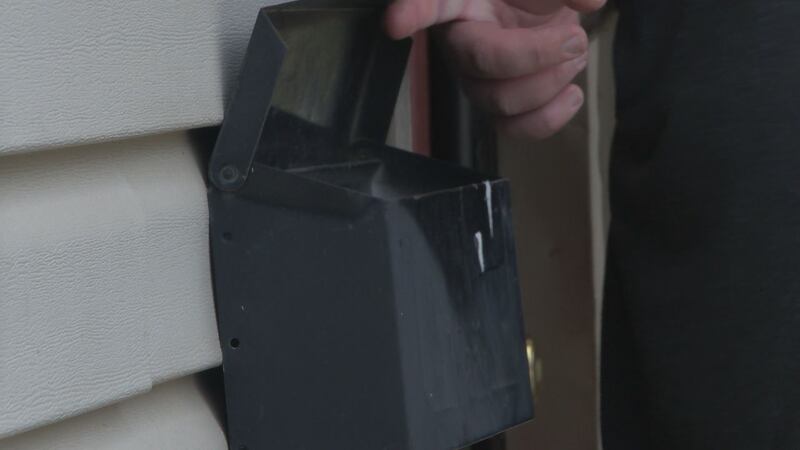 Published: Sep. 22, 2023 at 10:20 PM CDT
JONESBORO, Ark. (KAIT) - An incident in late August caused a block of Jonesboro homes to not receive their mail.
For weeks, residents living on the 1800 block of Henry Street have not received mail delivery services from the United States Postal Service.
"It's difficult for me and there are other people in the same situation," said Joel, a resident on the street.
They received a notice that they would have to drive over two miles to the United States Postal Service location on Race Street to pick up their mail.
"I can't afford to just go every day up there," he said.
According to some residents, their items are not there when they arrive at the USPS location.
"Well, we have been waiting for a check to come in and we were getting packages and we were expecting that for weeks now," said Russ Stowers, a resident on the street.
Residents said they started to notice the change about a month ago.
"About a week after I noticed, I went up to the post office and they said there was an incident and then I came back home and found out what exactly happened," said Joel.
According to an incident report from the Jonesboro Police Department, a mail carrier called police after a man exposed his genitals while she was on her mail route on the 1800 block of Henry Street on Aug. 28.
A week after the incident, on Sept. 7, police were called to the area again after the man made contact with the mail carrier. The Post Master and JPD officers spoke with the man, "advised of rights" and told him not to contact the carrier again.
According to reports, nothing further was said. No arrests were made in regards to the incident and still no mail delivery service.
"I completely understand that she is uncomfortable," said Joel. "I would be too in her situation. But at the same time, they have got to figure out something else for us down here. Punishing an entire block for one person's action is not okay."
Some residents are going without medicine because they have to wait for rides to USPS.
"I don't drive. I have various disabilities, narcolepsy, I can't drive period. So, I have to rely on someone else to go up there and get my stuff," said Joel.
Other residents are helping their neighbors during the change.
"My neighbor just lost her husband; they just repossessed her truck and she is handicapped so she can't. She is waiting for her mail too," Stowers said. "In order for me to get her mail, I have to Facetime her while I am over there so she can show him her I.D. over the phone," said Stowers.
When residents ask for updates, they are not given any dates on when mail delivery will resume.
"I asked him how long it was going to be like this. And he said a while. I go how long is a while, like a year, he says a while. I said great," said Stowers.
We reached out to the United States Postal Service on Sept. 22 and have not received a response on when delivery will begin again.
They did send a response on Sept. 6, when we first reached out about the incident and mail delivery services. This was the response:
"The U.S. Postal Service always strives to provide the best possible service to our valued customers. We apologize for any inconvenience that may have been experienced by postal customers living in the 1800 block of Henry St. Last week, the mail carrier who serves this route had an encounter with a resident while on duty. For the safety of our employee, mail service was temporarily suspended to a small number of addresses while the matter is being investigated. In the interim, affected residents may pick up their mail and packages at the Jonesboro Caraway Station, 2404 Race St., Jonesboro, AR, 72401, from 9:30 a.m. – 5:00 p.m. Monday – Friday, and 9:00 a.m. – 12:00 p.m. on Saturday. The Postal Service appreciates its customers' patience and understanding as we work to resolve this matter."
Copyright 2023 KAIT. All rights reserved.