NYIT graduate comes full circle as he begins his work at St. Bernards Medical Center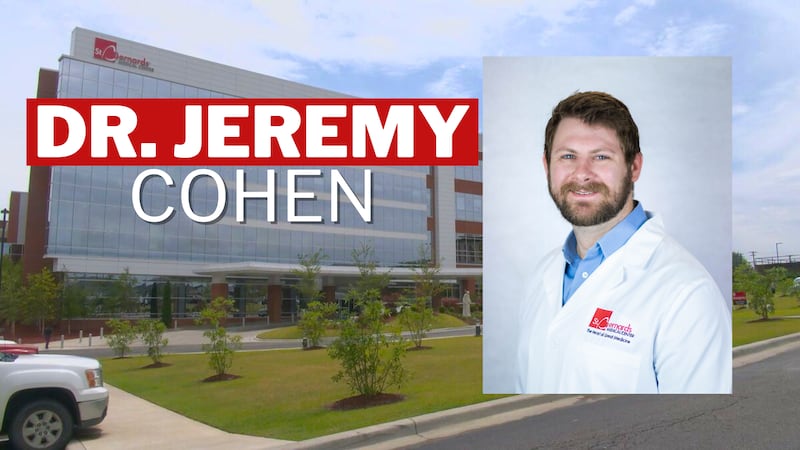 Published: Sep. 27, 2023 at 3:49 PM CDT
JONESBORO, Ark. (KAIT) - St. Bernards Medical Center welcomes a familiar face back to its ranks as Dr. Jeremy Cohen, D.O., joins the medical staff, specializing in emergency medicine.
Dr. Cohen's journey from a local graduate to a seasoned physician has come full circle, and the community couldn't be happier.
A Jonesboro native, Dr. Cohen earned his doctorate of osteopathic medicine (D.O.) in 2020 from NYITCOM at Arkansas State, marking the inaugural graduating class of this prestigious program.
His academic journey also includes Crowley's Ridge Academy in Paragould and Harding University in Searcy, where he majored in biochemistry and molecular biology.
What sets Dr. Cohen apart is his unique connection to St. Bernards Medical Center.
While studying at Harding University, he worked in the hospital's Emergency Department as a patient care technician.
This hands-on experience ignited his passion for emergency care.
"From getting a patient's vital signs to even performing chest compressions during code situations, I learned how to care for people in a fast-paced environment. I've wanted to be in medicine for as long as I can remember, and I'm excited to return to where it all began," Dr. Cohen shared.
Medicine in his blood
His father, Dr. Jeffrey Cohen, practices pulmonology at St. Bernards Clopton Clinic, while his late grandfather, Dr. Robert Cohen, was also a respected physician at the same institution.
Furthermore, his wife, Rachel, contributes to the hospital's medical team as an acute care nurse practitioner with St. Bernards Heart & Vascular.
Dr. Cohen's credentials are as impressive as his dedication to his community. He holds board certification in Family Medicine and is an active member of prominent medical organizations, including the American College of Physicians, the American Osteopathic Association, and the Arkansas Medical Society.
Copyright 2023 KAIT. All rights reserved.