2 charged with felony arson in connection with fire at Kennett business
Published: Sep. 28, 2023 at 12:19 PM CDT
|
Updated: Oct. 18, 2023 at 11:24 PM CDT
DUNKLIN COUNTY, Mo. (KFVS) - Two people are charged with felony arson in connection with a fire at a southeast Missouri business.
Kerry William Raymond and Crystal Umfress were each charged with second-degree arson.
Raymond is in custody. According to online court records, his bond was set at $65,000. An arraignment was set for Wednesday, Oct. 11 in Dunklin County, but was rescheduled for Thursday, October 19.
Umfress was taken into custody on Thursday, Oct. 6. She was released the same day on $65,000 bond. She has an initial court appearance scheduled for Tuesday, Oct. 10 in Dunklin County.
We caught up with the owner of the building on Thursday, September 28. He said he is relieved to finally have some answers.
"I was shocked that someone would have the guts to go burn my place," Juan Toscano, building owner, said.
Toscano owns the building and Lupita's Mexican Restaurant is his tenant. He showed us some of the renovations he has to make due to the fire and smoke damage.
"They tell me at first it was electrical, but luckily we had a video and it showed something else," he said.
On July 10, the Kennett Fire Department was dispatched to a fire at a business in the 1000 block of St. Francis Street.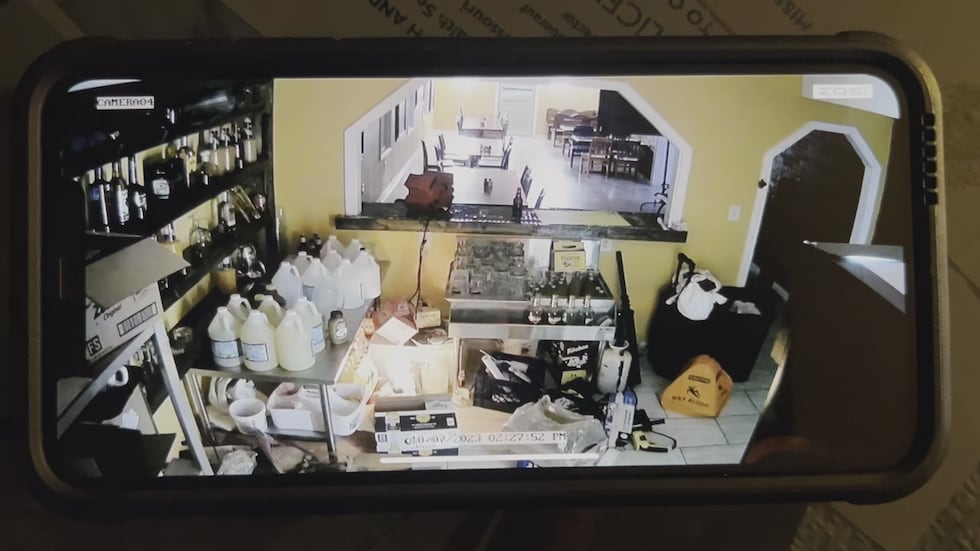 Investigators say video surveillance showed the fire was intentionally set by a man who entered the business through the back door.
Toscano said he needed answers.
"I offered 2,500 dollars and no one came forward," he said. "Then I raised it to 5,000 dollars, still nothing. So when I raised it to 10,000 dollars, right away, a few days later, I got a few people coming to me saying they know who did it."
According to court documents, Crystal Umfress asked a woman to burn the business in exchange for Umfress paying off the woman's fines for other criminal charges.
They met in Cape Girardeau and Umfress allegedly gave the woman $1,000 up front.
According to the documents, before going to the business to burn it, Raymond tried to make an explosive device using a remote control dog shock collar and gasoline; however, the woman said he was unsuccessful. She told investigators the plan was to be outside the business and use the remote to start the fire.
The woman told them she and Raymond drove to the business and Raymond went inside to set a fire.
Court documents state the two started to leave, but they didn't see any smoke, so Raymond went back a second time and successfully started a fire. He allegedly used a small gas container and alcohol to start it.
In addition to the $1,000 cash, the woman told investigators Umfress also sent her $485.05 through an app.
Kennett Police Chief Kenny Wilson said they believe Umfress was motivated by anger.
"She is actually the sister-in-law of the business owner, due to family issues, different things going on, I think this was more like done out of revenge," he said.
Toscano said he's glad to see charges in this case.
"We are very pleased arrests were made," he added. "It is very hard to solve arson cases."
He said Lupita's should be back up and running in about two weeks.
Copyright 2023 KFVS. All rights reserved.