Vote for the Yarnell's Sweetest Play of the Week (9/29/23)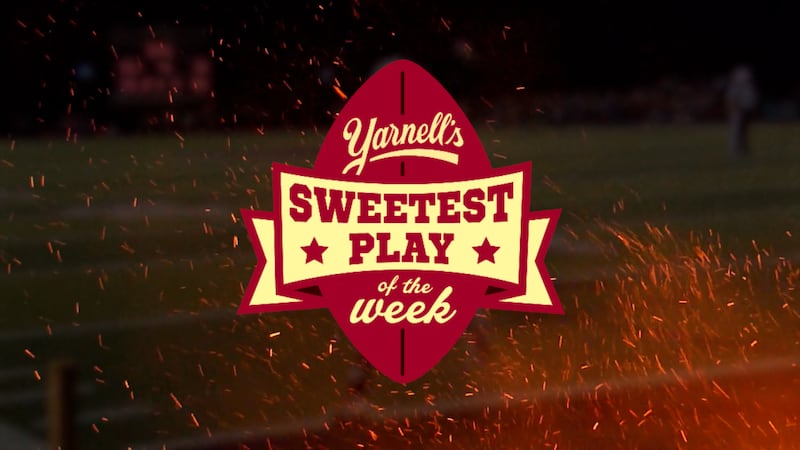 Published: Oct. 1, 2023 at 12:47 AM CDT
An Arkansas tradition continues: The Yarnell's Sweetest Play of the Week. Here are the NEA nominees from games played on September 29th, 2023.
Southside (Gabe Witt TD)
Nominee #1 is Southside. Gabe Witt finds paydirt, it's a 29 yard touchdown on the 2nd play of the game. The Southerners beat Wynne 28-14 to start 5-0.
Rivercrest (Colts double reverse pass TD)
Nominee #2 is Rivercrest. Koby Turner hands off to Jayden Young, he'll toss it to Cavonta Washington, who finds Turner wide open for the touchdown. The Colts beat Harrisburg 69-14 to start 2-0 in the 4A-3.
Marked Tree (TJ Hodges TD)
Our final nominee is Marked Tree. TJ Hodges bobbles but brings it back in stride for the score. The Indians beat Earle to start 4 and oh.
VOTE FOR THE YARNELL'S SWEETEST PLAY OF THE WEEK (POLL OPEN SUNDAY 8:00AM - TUESDAY 8:00AM)
You can vote starting Sunday at 8:00am on kait8.com and on the Region 8 News app. Yarnell's will deliver free ice cream or donate money to the booster club of the winning school.
Copyright 2023 KAIT. All rights reserved.