Family credits microchips with return of stolen pups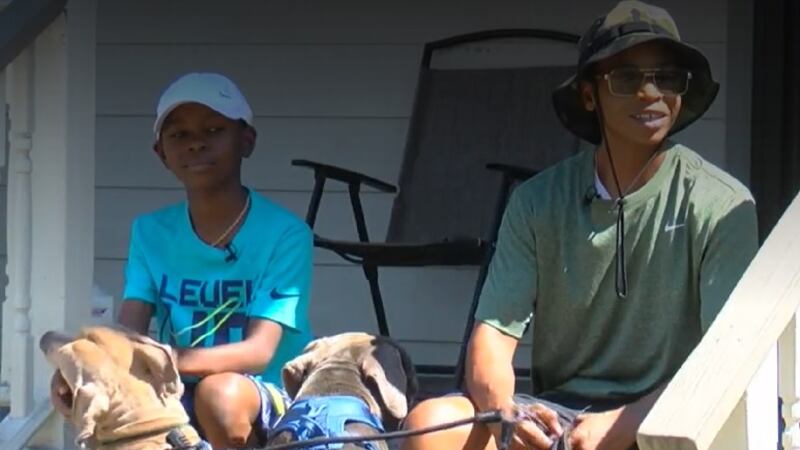 Published: Oct. 2, 2023 at 12:52 PM CDT
LITTLE ROCK, Ark. (KAIT) - Two dogs stolen from a Little Rock family's yard are back home, thanks to their microchips.
According to our content partners, KARK-TV in Little Rock, the two pit bulls were stolen more than a month ago from Apollo Lowe's yard.
A few weeks later he received a phone call from a shelter saying Chief and Blue had been found.
"I was like, where are you guys at and she said, 'Dallas, Texas.' and I was like 'Dallas, Texas?' How you get all the way to Texas?" Lowe said. "It was a wild moment. I think I might've paced the floor for like 10 minutes."
Turns out some people spotted the dogs on a busy Dally street and spent two and half hours trying to save them.
Fortunately, both dogs had been microchipped and were able to be reunited with the Lowe family.
"I am so glad that Amie, Patty, and Katie helped them get back home," Lowe said. "These are my babies, they love us."
Copyright 2023 KAIT. All rights reserved.