Nutty crash jams up morning commute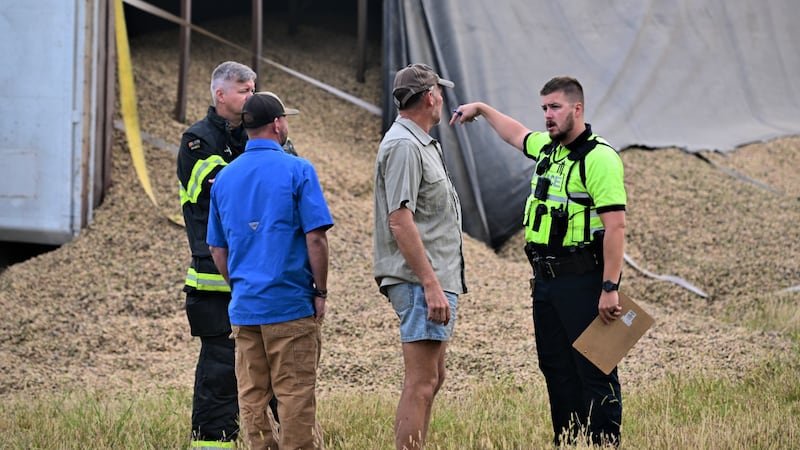 Published: Oct. 4, 2023 at 11:43 AM CDT
JONESBORO, Ark. (KAIT) - A rollover crash Wednesday morning caused a shell of a mess.
Just before 7:30 a.m. Oct. 4, a semi-truck carrying peanuts overturned at the Interstate 555 on-ramp at Dr. MLK Jr. Drive, according to the Jonesboro Police Department.
A photo shared by the department showed all of the freshly harvested nuts spilling into the ditch.
JPD said the driver suffered minor injuries but refused to be taken to the hospital.
Cleaning up the peanutty mess jammed traffic slightly.
Copyright 2023 KAIT. All rights reserved.