New Missouri program assisting farmers with damage from black vultures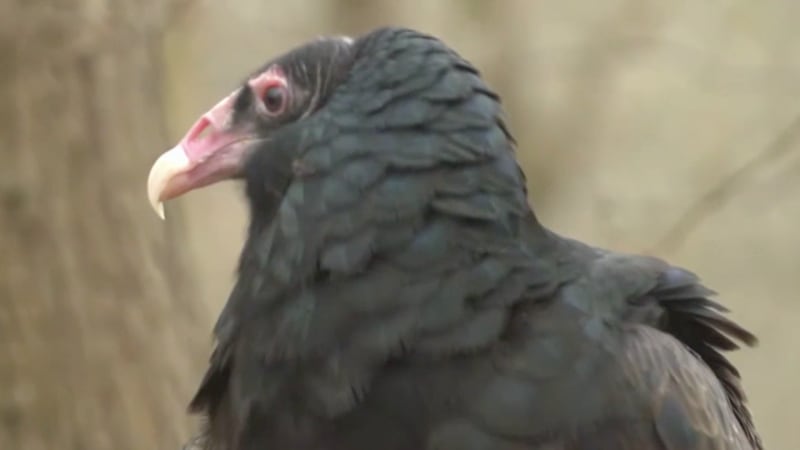 Published: Oct. 17, 2023 at 11:13 AM CDT
SPRINGFIELD, Mo. (KY3) - A new program in Missouri helps farmers recover from damage caused by black vultures.
In recent years, black vultures have become more of a problem for farmers and livestock. The migratory bird is a cousin to the turkey vultures. Their "bad habits" caused the USDA, Missouri Department of Agriculture, and the University of Missouri Extension Office to start a program to allow farmers who have lost livestock from the bird to recover some of that loss through money.
"The legislature appropriated $10,000 in our budget this year to reimburse farmers and ranchers for positive necropsies of a positive black vulture kill," says Chris Chinn, Director of the Missouri Department of Agriculture.
Farmers must take their animal to a vet within 24 hours for the procedure and by a licensed veterinarian in the state or a USDA wildlife official. Farmers can then be compensated up to $200 for each positive result for the test. The money is given out on a first-come, first-serve basis.
"It's an added burden cost to the producer when they have to get a necropsy to declare and determine what the cause of death was. The state legislature wanted to have a reimbursement program to help ease some of the loss they have already lost, possibly from a black vulture. We didn't want them to be out the cost of the necropsy test as well," says Chinn.
According to the Missouri Department of Agriculture, black vultures are aggressive and have been known to prey on calves, piglets, and other small livestock.
"If they can go after a newborn calf or a cow that is injured or sick, they are slightly more predatory. They primarily behave like turkey vultures. They just happen to have some bad habits that make them sometimes key in on livestock," says Jonny Fox, Wildlife Specialist with the United States Department of Agriculture.
Fox says while the birds are protected under the Migratory Bird Treaty Act of 1918 and while farmers or the public can't legally shoot the bird, there are steps that people can take to protect their property from becoming a possible feeding ground.
"Look around your land, look around your pasture, and find dead trees, and go ahead and cut those dead trees out," said Fox. "That is one step we recommend to people to make their property less attractive. Another step would be hanging an effigy. Effigies are one of the most effective tools we have. It essentially just sends a 'not welcome' signal to the black vultures," says Fox.
Fox says you can also shoot fireworks toward or near the vultures to scare them off. If you think you might have a claim because a black vulture killed livestock on your farm, or if you need assistance deterring black vultures from your property, CLICK HERE.
To report a correction or typo, please email digitalnews@ky3.com
Copyright 2023 KY3. All rights reserved.