Missouri doctors who choose to work in rural areas could eventually get student loan debt paid back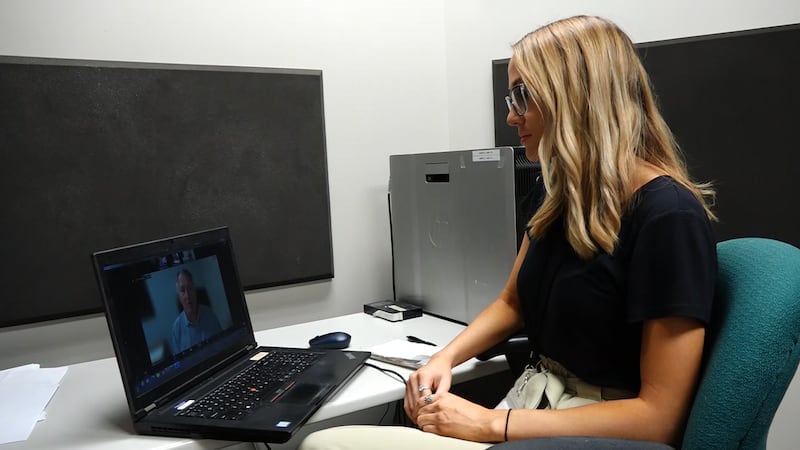 Published: Oct. 23, 2023 at 4:01 AM CDT
SPRINGFIELD, Mo. (KY3) - Help could be on the way to give doctors in Missouri relief from their student loan debt.
House Bill (HB) 542 would've awarded $4.9 million to expand an existing program that repays student loans for healthcare workers. The bill would essentially pay off the loans of people who want to go into high-need areas.
Holden Joynes is a second-year medical student at the University of Missouri-Kansas City. Joynes also grew up in Nixa, so he knows the importance of rural healthcare in southwest Missouri.
"Springfield is the metro of being able to get people care. If you have someone that's all the way out in Mountain Home, I think it's like a good two hours away from Springfield," Joynes said. "If you have something that happens out there, I think Springfield is your closest option for healthcare, and that's almost two hours!"
Joynes said he is all for proposals like HB 542, but it's upsetting there has to be incentives put in like these.
"The idea that we are going to have fewer doctors because it's becoming more expensive and people from not great financial backgrounds are not going to be able to do that... I think that's extremely sad," Joynes said.
Dr. David Barbe with Mercy Hospital has been a physician for over 40 years in rural Mountain Grove. Dr. Barbe said he's seen first-hand just how much of a need there is in rural areas to get those hospitals staffed.
"My group in Mountain Grove used to be three full-time physicians, and through various health issues and other life changes, my other two partners left. I was without a partner for over seven years trying to recruit using all the resources that we could bring to there," Dr. Barbe said. "I didn't get a new physician in my practice until my own son joined my practice three years ago. That shows just how hard it really is."
Medical students like Holden Joynes said although we do need doctors in these high-need places, the goal should also be on the care they are giving to patients.
"If we can change the focus of what healthcare looks like away from 'Oh, I have all this debt I have to make money to be able to sustain myself and my family.' If we change that to patient-centered care, I think that's going to be the most important thing in the long run," Joynes said.
HB 542 was introduced last year, and passed through the House but didn't make it through the Senate. A separate piece of legislation, HB 402, was signed into law the last legislative session.
To report a correction or typo, please email digitalnews@ky3.com
Copyright 2023 KY3. All rights reserved.