Commission approves Highway 78 designation through Northeast Arkansas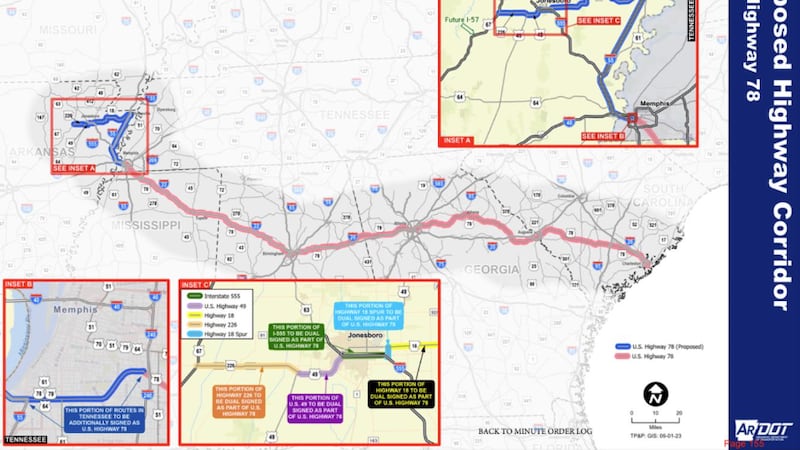 Published: Oct. 25, 2023 at 12:52 PM CDT
JONESBORO, Ark. (KAIT) - The Arkansas Highway Commission gave the green light Wednesday, Oct. 25, to designate parts of several Northeast Arkansas interstates and highways as U.S. Highway 78.
According to a news release from the Arkansas Department of Transportation, existing portions of Interstates 55 and 555, U.S. Highway 49, and State Highways 18, 18 Spur, and 226 will now be dual-signed as U.S. Highway 78.
The 140-mile stretch travels through parts of Craighead, Crittenden, and Mississippi counties.
"By designating U.S. Highway 78, we are identifying and designating a U.S. route in northeast Arkansas that connects, via east-west, four-lane highway routes, three Interstates – Interstates 55, I-555 and Future I-57," said Alec Farmer, chairman of the Arkansas Highway Commission. "This new and improved route is another arrow in the quiver for economic development and growth in Northeast Arkansas."
Copyright 2023 KAIT. All rights reserved.