Arkansas Game and Fish Commission recruiting next class of game wardens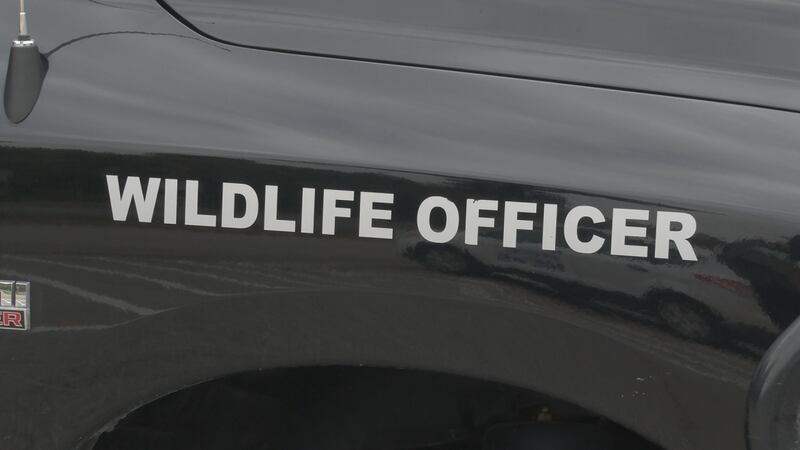 Published: Oct. 27, 2023 at 5:41 PM CDT
MISSISSIPPI COUNTY, Ark. (KAIT) - Do you have what it takes to be a game warden in the Natural State? Applications to prove yourself are open now.
The Arkansas Game and Fish Commission is recruiting its next class of game wardens.
K8 News rode along with a Mississippi County game warden to get a feel for what a day in their life would be like.
K-9 Officer Dustin Houart has been with the agency for around five years.
"Growing up, I was always in the outdoors. My dad has had me in the outdoors since I was really little," Houart said.
Houart's day on Friday began by driving through the Big Lake Wildlife Management Area, where he found multiple people fishing.
Though it is part of his job, checking licenses isn't the sole responsibility of the job.
"It all depends. During the week, things kind of slow down because the general public is at work. On the weekend, things pick up. Sometimes it's really lax and sometimes, it's really hectic," Houart explained.
This time of year is one of the more hectic times for game wardens across the state with bow and muzzleloader deer season in, and duck season just around the corner.
As we head into the fall months, deer will be out more in the nighttime, and some people will choose to break the law and bag their harvest at night.
"We've had a pretty big increase in people shooting deer at night. We've got a lot of complaints. We've been working it hard and have made a few cases," Houart said.
This is when Houart gets to do a favorite part of the job.
"Running deer decoys and things like that are one of the more fun things that we do. We're targeting people that aren't hunting the right way. It's a major violation shooting from the road or from your truck window," Houart explained.
The officer said becoming a game warden was one of the best decisions he ever made.
"The freedom that we get, if you want to be in law enforcement, if you love the outdoors, it's the best gig in law enforcement in my opinion," he said.
If you think you have what it takes, applications are open until Oct. 30 to apply for the 2024 school.
Copyright 2023 KAIT. All rights reserved.