Porch pirates in Missouri face tougher punishments this holiday season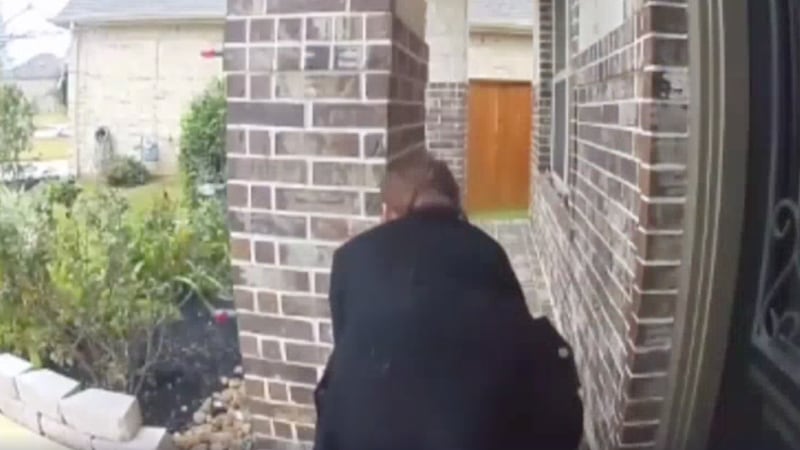 Published: Nov. 9, 2023 at 12:16 PM CST
|
Updated: Nov. 9, 2023 at 4:36 PM CST
SPRINGFIELD, Mo. (KY3) - In July of 2023, Governor Parson signed the public safety package. It included a section on making it a Class E Felony for anyone stealing packages from someone's porch.
The provision introduced by Rep. Adam Schwadron from St. Charles includes letters, postcards, and packages that porch pirates steal.
In a statement to KY3 News, Schwadron says," Prosecutors now have clear and concise guidelines in which to charge criminals that are trespassing and stealing packages off of people's front doorstep. Making it a felony tells our residents that, as a state, we value their individual property rights. It also tells would-be porch pirates that there will be severe consequences to their actions."
Springfield police say one way to prevent theft is to coordinate with your neighbors.
"Coordinate the delivery with your neighbors, friends, or family. When they know a delivery is coming, watch for it, get the package, and keep it until you are able to get home," says Lt. Steve Schwind, Springfield Police Department.
According to the Missouri Highway Patrol crime statistics, in 2022, the state of Missouri saw just under 94,500 cases of Theft or Larceny in the state. For Springfield in 2021, the city had over 2,400 reports of property thefts per 100,000 people. Theft of packages is included in those numbers.
The United States Postal Service is also taking steps to help make sure your packages arrive safely.
"They give safety tips to the carriers to know to be aware of their surroundings. Watch for people who might not belong in the neighborhood and report those things," says Paul Shade, Postal Inspector, United States Postal Service.
In addition to the new penalties in Missouri, if charged on the federal level, "If found guilty in federal court, they can face up to five years in prison and a $250,000 fine," says Shade.
Knowing your neighbors and your neighborhood means you can be a valuable resource, and law enforcement strongly recommends that if you see something, say something.
"Be a good witness, get a goo. Get a description of the vehicle. Or call 911 immediately, especially if you are a delivery driver," says Schwind.
Another step you can take is to ensure you have delivery confirmation for your packages.
"We recommend that people track their packages so they know where it's at along the way. Utilizing the signature services is always a good thing. That way, someone actually has to sign for the package before it's left on the porch," says Shade.
Both Springfield Police and Postal Inspectors say that doorbell cameras are one other step you can take to protect your packages. You can see when your packages are delivered, and they can describe the suspect should your packages become stolen.
To report a correction or typo, please email digitalnews@ky3.com
Copyright 2023 KY3. All rights reserved.