Area schools receive funds to create calming rooms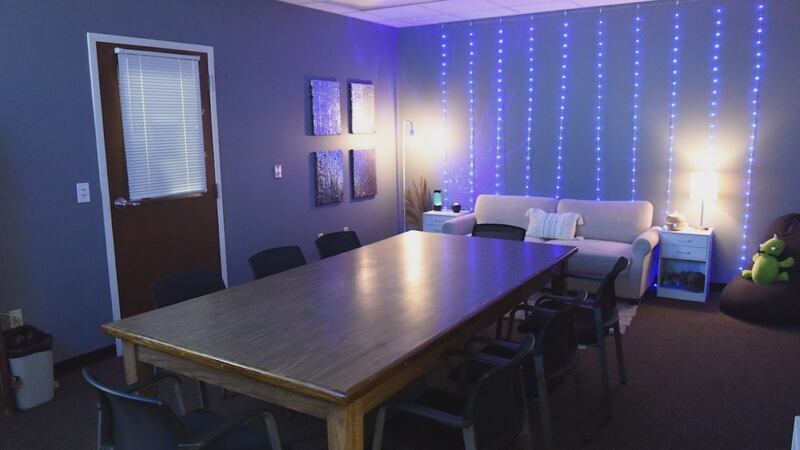 Published: Nov. 10, 2023 at 10:18 AM CST
JONESBORO, Ark. (KAIT) - Students in 75 schools across the state and here in Region 8 will have someplace quiet to go when things become overwhelming.
Arkansas Blue Cross and Blue Shield announced Friday it had selected 75 schools to receive $2,500 each to create calming rooms.
The company began accepting applications for its Take Good Care Calming Room initiative in August.
Dozens of schools applied and were accepted, including the following in Region 8:
Baxter County: Guy Berry College and Career Academy

Clay County: Piggott High School

Cleburne County: Heber Springs Middle School

Craighead County: Bay Elementary School

Crittenden County: Earle High School

Cross County: Wynne High School

Greene County: Paragould Junior/Senior High School

Independence County: Cedar Ridge High School

Izard County: Calico Rock High School

Jackson County: Tuckerman High School

Lawrence County: Hillcrest Elementary School

Mississippi County: Blytheville Chickasaw Preparatory Academy

Mississippi County: Armorel High School

Poinsett County: Trumann Middle School

Randolph County: M.D. Williams Intermediate School

Sharp County: Cave City Middle School

Stone County: Mountain View School District

White County: Pangburn High School
According to Friday's news release, approximately 83,135 Arkansas children and teens deal with anxiety and depression.
"Calming rooms give students a quiet place to reflect and refocus so they can perform their best when they return to the classroom," the release said.
The calming rooms feature such items as soft lighting; tranquil colors; comfortable furniture; positive, inspirational messages; and journals, coloring books, and other sensory objects.
"In addition to improved behavioral health, schools with calming rooms have reported additional benefits such as fewer disciplinary issues and better grades," said Curtis Barnett, president and CEO of Arkansas Blue Cross and Blue Shield.
Copyright 2023 KAIT. All rights reserved.