ASU System president resigning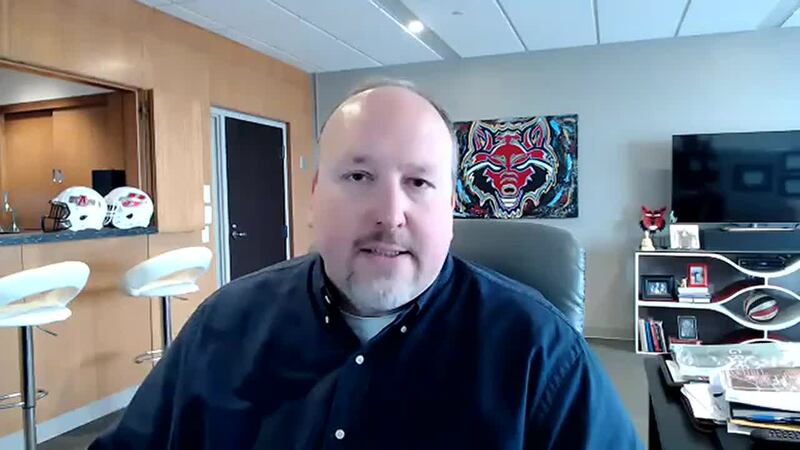 Published: Nov. 14, 2023 at 8:25 AM CST
JONESBORO, Ark. (KAIT) - The Arkansas State University System announced Tuesday that President Dr. Charles Welch is resigning.
According to the news release, Welch has been named president and chief executive officer of the American Association of State Colleges and Universities.
Welch has served as the president of the ASU System since April of 2011.
"We are deeply saddened about Dr. Welch's resignation as president of the ASU System, but we are excited for him and his family and the opportunity they have been given," Said Christy Clark, an ASU System board of trustee member. "Dr. Welch has provided the ASU System with exemplary leadership and has strengthened us in his tenure."
Clark said the board of trustees will meet Wednesday, Nov. 15, at 1:30 p.m. via Zoom to discuss plans to identify his successor.
According to the release, Welch served as the chair of AASCU's board of directors from 2019 to 2021, including being elected to a second term during the COVID-19 pandemic.
He will relocate to Washington, D.C., and assume duties on Jan. 15.
"It's obviously a bittersweet career move for me," Welch said. "I love the ASU System and the team we've put together, and I'm proud of our accomplishments. But this is a terrific opportunity with an organization I believe in, and I'm excited to promote the likes of AASCU member institutions like Arkansas State University and Henderson State University with this national higher education platform."
To view the full news release, click here.
Copyright 2023 KAIT. All rights reserved.