Changes made at intersection to cut down on accidents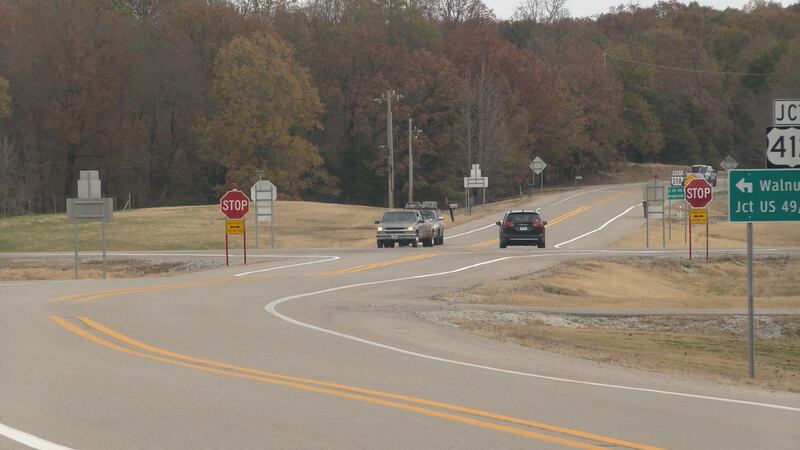 Published: Nov. 14, 2023 at 5:52 PM CST
GREENE Co., Ark. (KAIT) - The Arkansas Department of Transportation installed several changes that will look to curve on crashes.
The intersection of the Highway 412 bypass and Highway 358 in Greene County has been a hot topic since 2020, but on Monday, the Arkansas Department of Transportation made a couple of changes to the intersection.
If you come from 358, there have always been stop signs, but now ARDOT has added LED lights to make them more noticeable. District 10 Engineer Brad Smithee said this tactic is a little different.
"That is not something that we typically use on state highways," Smithee said. "We are starting to use them occasionally when we see continued problems at intersections."
Smithee added the second change drivers will notice is the stripping of the lanes at the stop sign. ARDOT added a slight curve, giving drivers a better sightline.
"We do not know if it was necessarily a sight problem, but that little adjustment should help get the driver's attention when they approach," Smithee stated.
He stressed they did not want to make drastic changes but wanted to do enough to make drivers notice because he said they have one goal.
"It is our intent, is that hopefully, that is going to raise driver awareness," Smithee said.
He compared it to driving through a construction zone, saying those tend to make drivers tense, making them drive carefully.
"When traffic narrows with walls or for pillars you drive more cautiously, you get a little more uncomfortable, so when we make these changes, we just hope drivers realize them and it just brings their awareness to a higher level and they are more cautious when they proceed," Smithee said.
ARDOT will monitor the changes and see if they make a difference in the number of crashes at that spot.
Copyright 2023 KAIT. All rights reserved.