Former police officer accused of stealing over $28,000 from dealership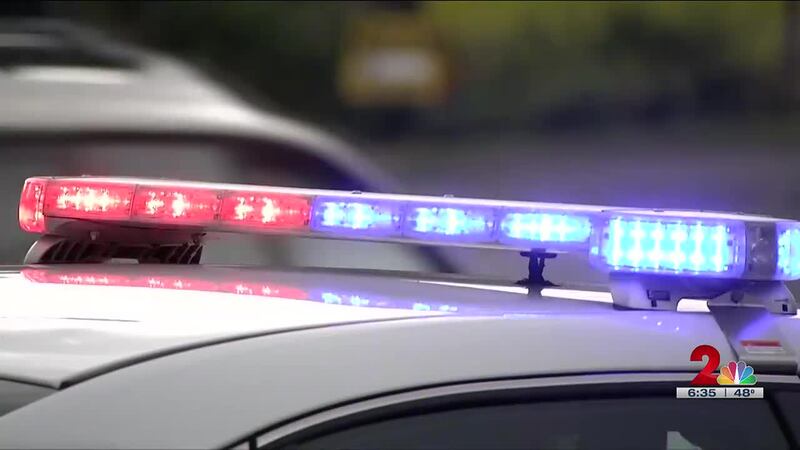 Published: Nov. 13, 2023 at 9:27 PM CST
TRUMANN, Ark. (KAIT) - A former police officer was taken into custody after he was accused of stealing over $28,000 from a Trumann car dealership.
According to the incident report, 36-year-old Nicholas Holley is suspected of stealing $28,756 from Central Ford, where he worked as the general manager.
On Friday, Oct. 27, officers were asked to meet with a representative at Central Dealership in Jonesboro. This location was chosen to avoid alerting Holley of the investigation.
According to court documents, Holley is accused of taking large sums of cash meant for down payments.
Investigators said during the sale of a vehicle, a customer would make a down payment and then a "deal sheet" was sent to financing.
The report stated once the sheet was approved, Holley would change the figures of either the trade-in amount or the purchase price of the vehicle.
He then either pocketed the cash or waited until he was alone after the business closed to walk out of the store with the cash in his hand, the affidavit stated.
While reviewing surveillance video, investigators reported Holley removed large amounts of cash meant for the sale of vehicles.
At the time of the initial meeting, the known amount of cash missing was around $23,000 and was expected to exceed $25,000 after the company finished reviewing its sales.
A felony warrant for Holley was filed for theft greater than $5,000 but less than $25,000.
On Monday, Oct. 30, investigators met with Holley and representatives from the dealership.
The report said Holley refused to speak to investigators without his attorney present.
The dealership representatives said at the time, they did not want to pursue charges against Holley.
On Nov. 9, the dealership contacted police after reportedly finding another $6,000 missing, bringing the total amount to $28,756.
The representative told investigators that "Holly is refusing to take his calls and contact him about it," the report stated.
The representative said the company wanted to pursue charges in the case.
Investigators contacted the Jonesboro Police Department to assist in Holley's arrest. The report states that officers were advised that Holley was a former law enforcement officer and to use caution when apprehending him.
Holley was booked into the Poinsett County Jail.
After reviewing the case, a judge found probable cause to charge Holley with theft of $25,000 or more from a business and first-degree forgery.
Holley is currently out on a $10,000 cash/surety bond awaiting arraignment on Dec. 15.
Copyright 2023 KAIT. All rights reserved.