$250,000 bond set for Tennessee woman accused of multiple sex crimes in Arkansas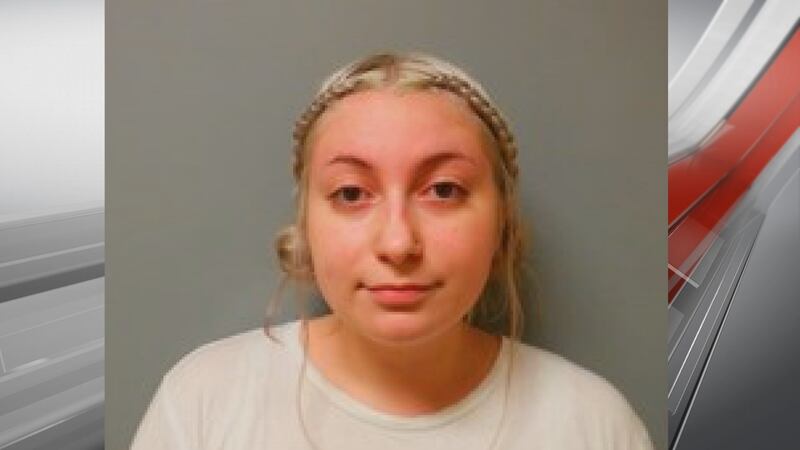 Published: Nov. 13, 2023 at 6:12 PM CST
|
Updated: Nov. 15, 2023 at 7:56 PM CST
JONESBORO, Ark. (KAIT) - A Tennessee woman faces several felony charges related to multiple sex crimes in Arkansas.
A judge found probable cause on Wednesday, Nov. 15 to charge 22-year-old Natalie Graves with internet stalking of a child, possession or use of child sexual abuse material, and sexual grooming of a child.
According to the affidavit, investigators with the Jonesboro Police Department were contacted by the mother of the juvenile victim.
The mother told investigators that her son had disclosed to her the relationship between him and Graves. The mother also said she found messages between her son and Graves.
While viewing the messages on the juvenile's phone, investigators found an exchange of sexually explicit conversations and images between the juvenile and Graves.
According to a news release, a warrant was issued on Sept. 18 by the District Court of Craighead County in Jonesboro for the Graves' arrest.
Arkansas detectives requested assistance from the U.S. Marshals Eastern Arkansas Fugitive Task Force in locating and arresting Graves.
She was arrested on Nov. 9 at a home in the 100 block of Ashwood Road in Savannah, Tenn.
Graves was initially held in the Hardin County Jail before she was extradited to Arkansas.
Online jail records show she was booked into the Craighead County Detention Center on Tuesday, Nov. 14.
Graves is currently out on a $250,000 cash/surety bond awaiting her arraignment on Dec. 28 at 8:30 a.m.
Editor's Note: Due to the graphic nature of the charges and to protect the alleged victims, K8 News has chosen not to divulge the details of the case.
Copyright 2023 KAIT. All rights reserved.