A-State to offer digital diplomas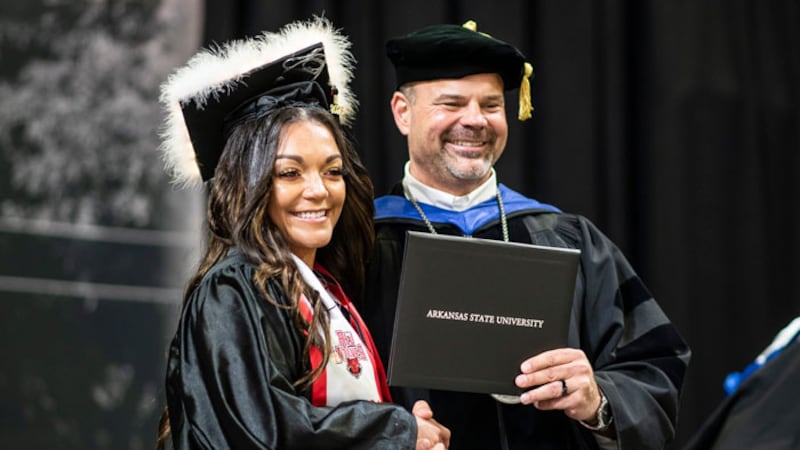 Published: Nov. 15, 2023 at 10:51 AM CST
JONESBORO, Ark. (KAIT) - Arkansas State University graduates will soon be able to access their diplomas anytime and anywhere.
Beginning this fall, the university will provide both physical and digital copies of diplomas.
"This digital version of the diploma can be shared via all social media platforms, but, most importantly, students can provide the digital version of the credential to potential employers," said Crystal Blake, assistant director of records in the Registrar's Office. "The digital version is certified and can be accessed from any device and location."
According to an A-State news release, the diplomas will be available through Parchment at no cost to all graduating students.
"Students will receive an email allowing them to create a Parchment account," said Blake. "Upon their first login, students are prompted to update their email and physical mailing address. Once the student updates this information, they are immediately given their digital credential."
A printed version of the diploma will be mailed to students within a few weeks of accepting the digital version.
"A-State has many international students as well as online-only students," Blake said. "Our traditional students often move for employment after graduation. We wanted to offer our graduates a means to access their credentials no matter the time or place."
For more information, click here.
Copyright 2023 KAIT. All rights reserved.