Free community Thanksgiving meal planned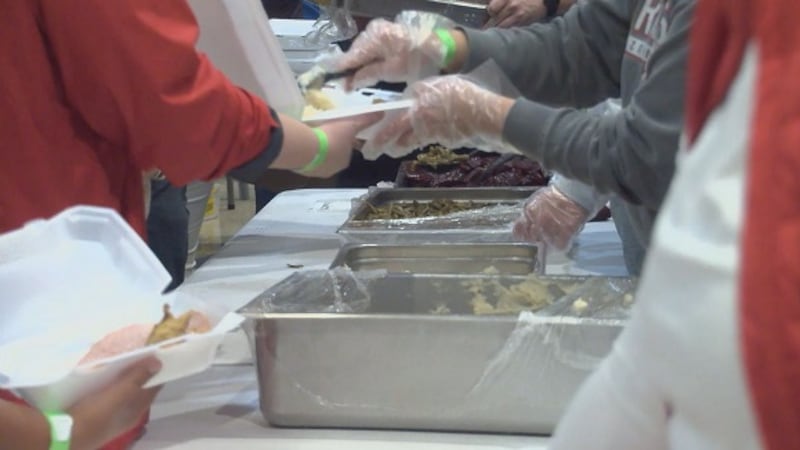 Published: Nov. 15, 2023 at 8:50 AM CST
JONESBORO, Ark. (KAIT) - Those who are hungry, homeless, or lonely can enjoy a free Thanksgiving meal.
The Jonesboro Community Thanksgiving Dinner will be held Thursday, Nov. 23, at St. Bernards Auditorium, 505 East Washington. The doors open at 10:30 a.m.
Home delivery is available within the city limits for those who cannot make it in person. To request a delivery, call 870-790-0624 before noon Wednesday, Nov. 22, or 870-336-0555 between 8 and 10:30 a.m. Thursday, Nov. 23. Meals will only be delivered within Jonesboro city limits.
Those wishing to volunteer their time serving and setting up need to arrive at 9:30 a.m.
Donations of non-refrigerated desserts can be dropped off at the auditorium from 1 until 5:30 p.m. Wednesday, Nov. 22, and on Thanksgiving morning.
Other community meals planned in Region 8 include:
Marmaduke: 5 p.m. Sunday, Nov. 19, in the Marmaduke High School Cafeteria
Copyright 2023 KAIT. All rights reserved.