Man faces battery charge following suspected gang initiation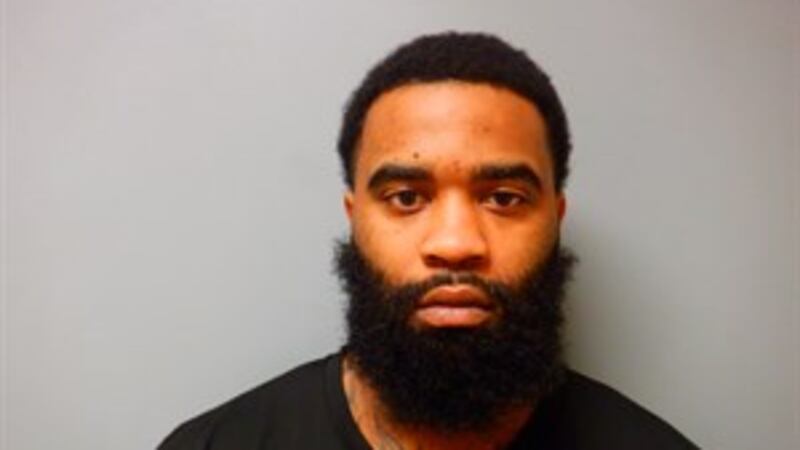 Published: Nov. 15, 2023 at 9:12 PM CST
JONESBORO, Ark. (KAIT) - A Jonesboro man is accused of beating a man with a handgun during a suspected gang initiation.
A judge found probable cause on Tuesday, Nov. 14, to charge 27-year-old Kendale Smith with second-degree battery.
He also faces felony charges of possession of a Schedule VI controlled substance with the purpose to deliver, possession of a firearm by certain persons, and simultaneous possession of drugs and firearms, which are related to the traffic stop at the time of his arrest.
According to the affidavit, the victim filed a report with the Jonesboro Police Department on Monday, Oct. 15, after leaving the emergency room due to injuries sustained in the incident.
The victim told officers that he was picked up on Sunday, Oct. 29, at a relative's home by three men, one of whom was Smith.
The men then traveled to an apartment complex on Belt Street referred to as the "bird's nest" in the affidavit.
The victim stated there were a total of eight other men at the apartment, aside from the victim.
While at the apartment, the victim said he was asked to join the men's gang and was also confronted about being a "rat," which the victim claimed he denied.
The victim told officers that Smith grabbed a handgun, told the victim to "deny being a rat one more time," and then struck him multiple times on the head and face with the gun.
The men then took the victim back to where they had picked him up. From there, the victim said he traveled to the emergency room.
The affidavit states the victim had "staples to a laceration on top of his forehead, swollen and busted lips, and missing teeth."
On Tuesday, Nov. 14, officers conducted a traffic stop on a Toyota Avalon with expired vehicle tags.
Officers found three men inside the vehicle, including Smith, who was sitting in the back seat, according to the affidavit.
A K9 unit was called in to search the vehicle. During the search, officers reported finding a Glock 9mm handgun with a laser sight and an extended magazine with 33 rounds of ammunition.
Officers also found 42.08 grams of marijuana while searching Smith, the affidavit stated.
During the stop, officers reportedly discovered that Smith was a convict out on a 60-month SIS sentence from March 2021.
All three men were taken into custody.
Smith received a bond of $50,000 cash/surety bond for the second-degree battery charge and a bond of $150,000 cash/surety for the drug and gun charges.
He is scheduled to appear in court again on Dec. 28 at 8:30 a.m.
Copyright 2023 KAIT. All rights reserved.