Man surrenders to police negotiation team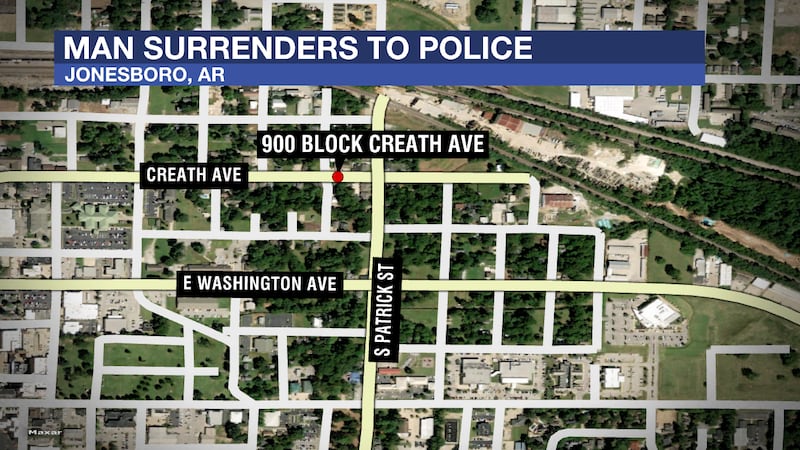 Published: Nov. 17, 2023 at 3:12 AM CST
|
Updated: Nov. 17, 2023 at 8:08 AM CST
JONESBORO, Ark. (KAIT) -After several hours of negotiations, Jonesboro police said they were able to get a barricaded man wanted for assaulting a pregnant woman to surrender.
Sally Smith, public information specialist for the Jonesboro Police Department, said officers responded to a report of a domestic battery in progress around 6 p.m. Thursday, Nov. 16, in the 100 block of West Nettleton Avenue.
An ambulance took the victim to a local hospital for treatment.
According to Smith, the suspect ran to a home in the 900 block of Creath Avenue.
Officers attempted to contact the man, but Smith said he would not cooperate.
The JPD negotiation team was put on standby around 10 p.m., and negotiations began just before 12 a.m. Friday because the man would not surrender to the police.
Around 2:15 a.m., the man surrendered to police and was taken to the Craighead County Detention Center.
Smith did not identify the suspect or what charges he might face.
She said the victim was still undergoing tests to make sure the baby was okay.
Copyright 2023 KAIT. All rights reserved.