Police: Woman arrested after carjacking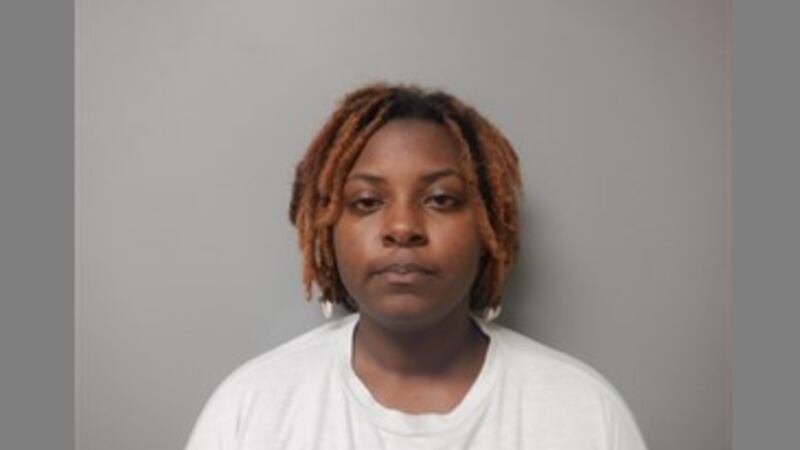 Published: Nov. 17, 2023 at 7:43 PM CST
|
Updated: Nov. 20, 2023 at 10:57 PM CST
JONESBORO, Ark. (KAIT) - A woman was arrested after police say she carjacked a vehicle from the Arkansas State University campus.
According to the affidavit, officers with the University Police Department were called to 125 Dean Street around 1:27 p.m. on Friday, Nov. 17.
The victim told officers that the suspect, identified as 30-year-old Suntavius Evans, claimed that her life was in danger and she needed the victim's car.
The victim refused Evans' request, which reportedly led Evans to forcefully remove the victim from her car.
The affidavit said Evans then drove towards the victim and maintenance workers, causing them to jump out of the way.
The victim said she had left several belongings in her car, which she recently packed to go on fall break. These items were considered stolen as well.
Deputies with the Craighead County Sheriff's Office located the vehicle on Highway 351 near the Terra Hills subdivision.
Evans was later found on Country Road 7710 and was arrested.
On Friday, Nov. 17, a judge found probable cause to charge Evans with theft of a vehicle valued at less than $25,000 but greater than $5,000, aggravated assault, and theft of $1,000 or less from a vehicle
Evans was taken to the Craighead County Detention Center where she is being held in lieu of a $25,000 cash-only temporary bond.
Evans' next court date is set for Dec. 28 at 8:30 a.m.
In response to this incident, UPD shared the following tips to help people stay safe and prevent carjackings:
Always drive with your car doors locked.

Never stop to assist a stranger in need. Instead, use your cell phone to call the police on their behalf for assistance.

If a carjacker threatens you, give up your car. Your life is more important than your vehicle.

If you are the victim of a carjacking, try to remember what the carjacker looked like and which direction they fled.

Report the crime immediately by calling 911 or contacting A-State UPD.
Copyright 2023 KAIT. All rights reserved.