Chief Meteorologist
Jonesboro, Arkansas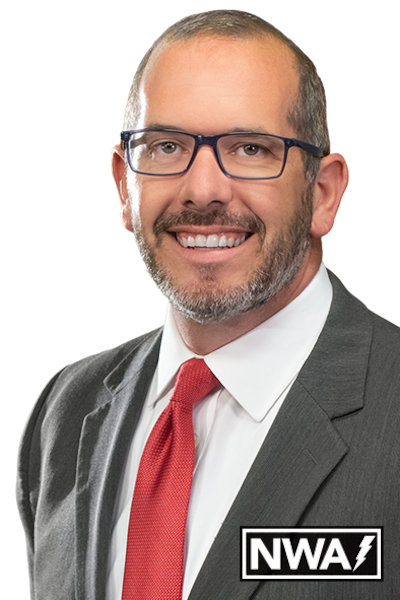 Ryan has a beautiful wife, two great boys, and two awesome girls. He's a big fan of football and basketball. When not at work, you can often catch him at one of their kids' activities, out riding his bike, or fishing.
Ryan was born and raised in Nashville, Tenn., and went to college at Western Kentucky University, graduating with a B.S. in Geography/Meteorology. While at WKU, he also minored in broadcast news.
Ryan started at KAIT in 2001. As you may recall, he left for 3 years to work at another Gray TV station, WSFA, in Montgomery, Ala., before returning to raise his family in Region 8 in 2005.
Outside of the television business, Ryan has worked as a weather observer for the Federal Aviation Administration and worked for his dad at Vaughan Plumbing Company in Nashville, Tenn.
Ryan has volunteered as a CASA in Region 8, is a member of the Greene County Rescue Squad, and is very active in his church, Central Baptist- Paragould Campus.
Ryan is a member of the National Weather Association, holds the NWA Seal of Approval, and was the 2016 NWA Broadcaster of the Year.
Tweet Ryan @ryanvaughan or send an email anytime at ryan@kait8.com.
Awards
NWA Seal of Approval
2016 Broadcaster of the Year from the National Weather Association