StormTrack8 Weather app available for iPhones and Androids
Published: Nov. 17, 2010 at 6:20 PM CST
|
Updated: Dec. 13, 2011 at 3:42 PM CST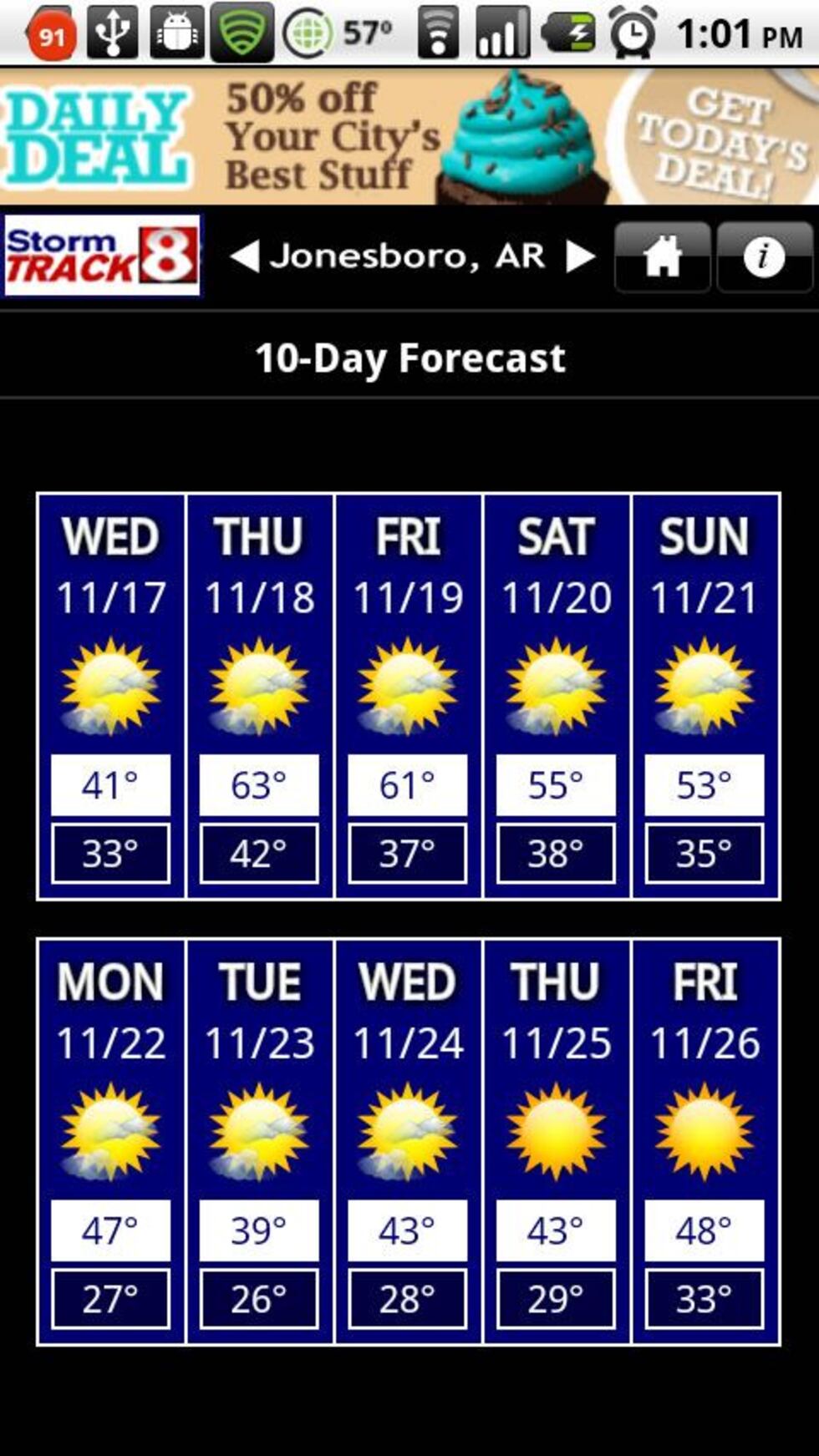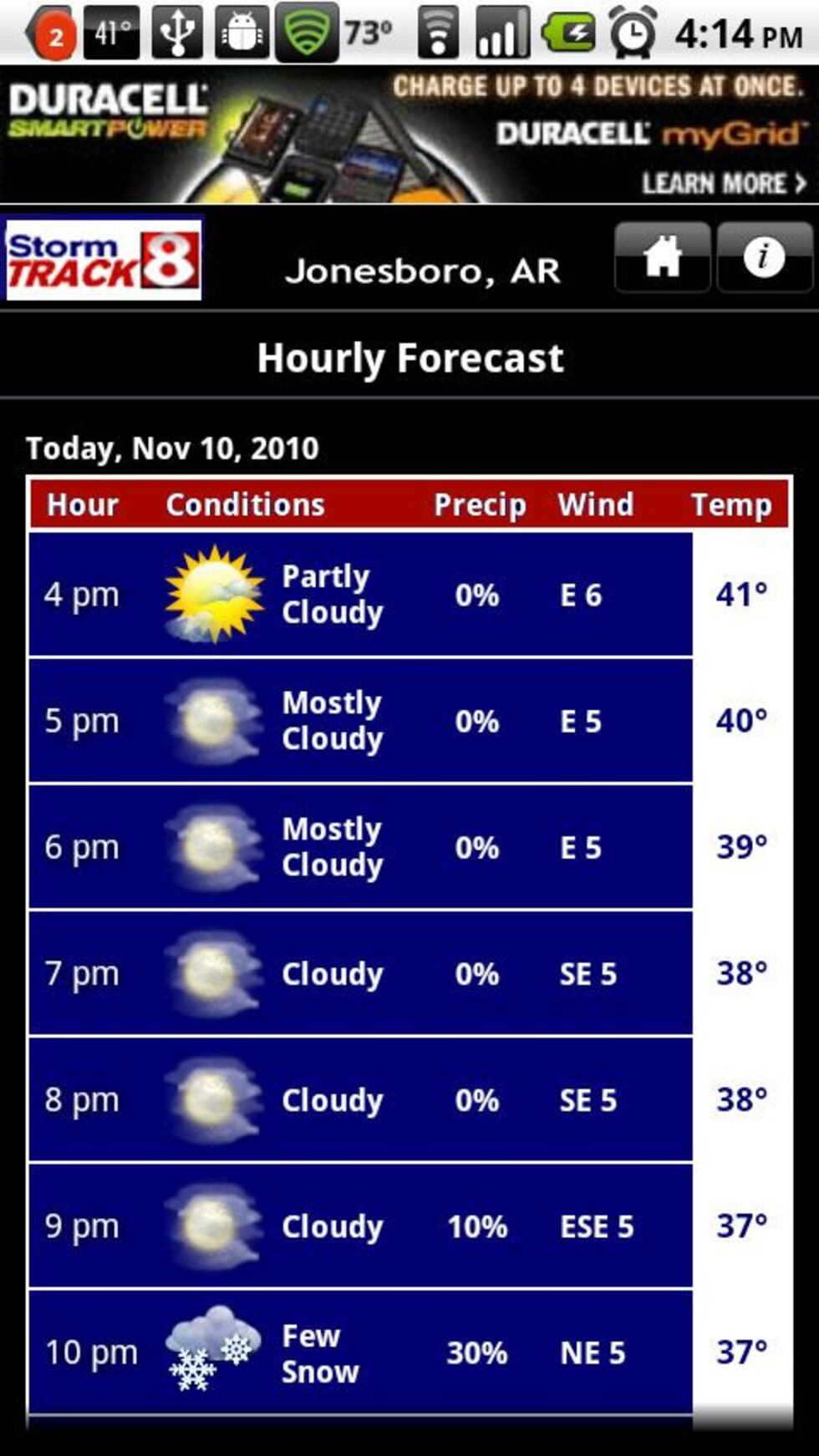 Advanced enough for weather enthusiasts, yet easy enough to use for the rest of us, the Region 8 StormTEAM's weather app features an interactive radar with pan and zoom, weather watch and warnings map displays, along with notification alerts for severe weather as it happens. A 10-day forecast is always available at your fingertips, current conditions, screen widgets, plus video clips of StormTEAM forecasts from our weather studios along with other weather-related videos.  Available for iPhones and Androids by searching on 'KAIT' in your respective marketplaces.
StormTrack8 Features:

∙ Highly responsive interactive map optimized for 3G and WiFi performance
∙ Vertical and horizontal map display with looping
∙ NOWrad, the gold standard for radar in the weather industry
∙ Highest resolution satellite cloud imagery available
∙ Exclusive patent pending Road Weather Index
∙ Color coded weather alerts arranged by severity
∙ Fully integrated GPS for current location awareness
∙ Integrated compass overlay for 3GS models
∙ Most accurate 10 day forecasts with both daily and hourly detail
∙ Ability to easily save your favorite locations
∙ Full featured and user tested
∙ Earthquake plotting - tap on an earthquake to display its detail
∙ iOS 4 compatibilit
This application can be found by searching for StormTrack8 in the Android Marketplace
You will find this a great weather application for your Android-based phone, so please download and share with your family and friends.