Men man up and get pedicures for Cancer
Published: Sep. 7, 2011 at 8:30 PM CDT
|
Updated: Sep. 8, 2011 at 9:53 AM CDT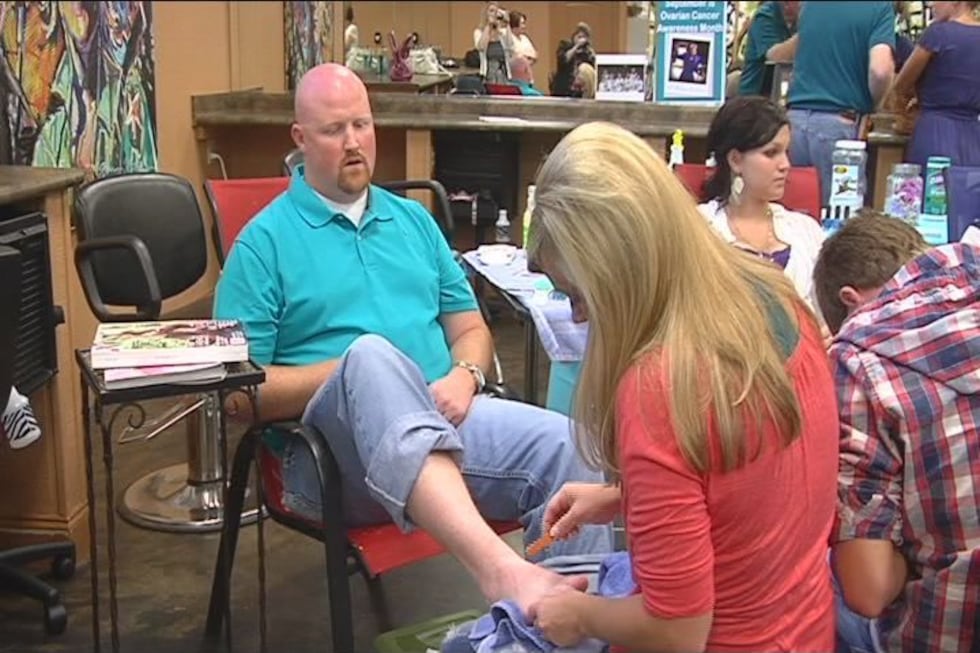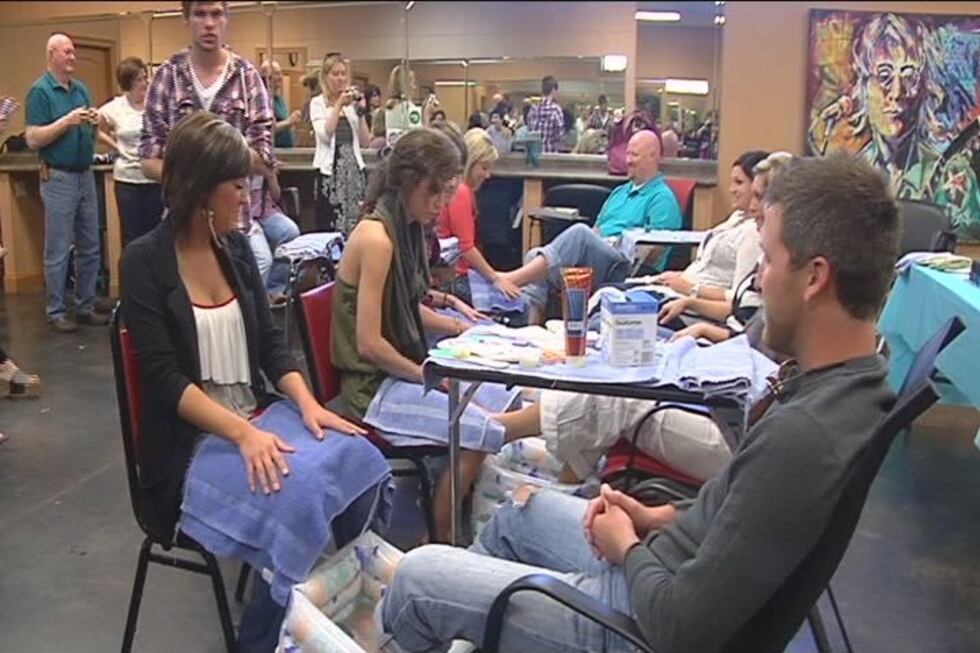 JONESBORO, AR (KAIT) - Men "manned" up on Thursday and got pedicures and their toes painted teal for Ovarian Cancer Awareness.
September is Ovarian Cancer Awareness Month and Region 8 resident Justin Ladd began a web page in honor of his aunt, Teresa Ashley, who passed away from Ovarian Cancer in 2010. "We just kind of wanted to kick off an event to make people more aware of Ovarian Cancer," said Ladd.
Ladd also challenged that if he got 750 likes on the page by September 25, He'd would get a pedicure and paint his toes teal and post a picture on the web page. He says the whole point is to get people to sit up and pay attention, "It's a very deadly disease and not enough people know about it," says Ladd.
The page got those 750 likes in under 72 hours. The Cosmetology School of Design will also be donating the proceeds this month from their pedicures and teal toes.
Copyright 2011 KAIT. All rights reserved.