Region 8 Cold Case: Rebekah Gould
Published: Jul. 24, 2012 at 3:03 PM CDT
|
Updated: Jul. 25, 2012 at 9:44 AM CDT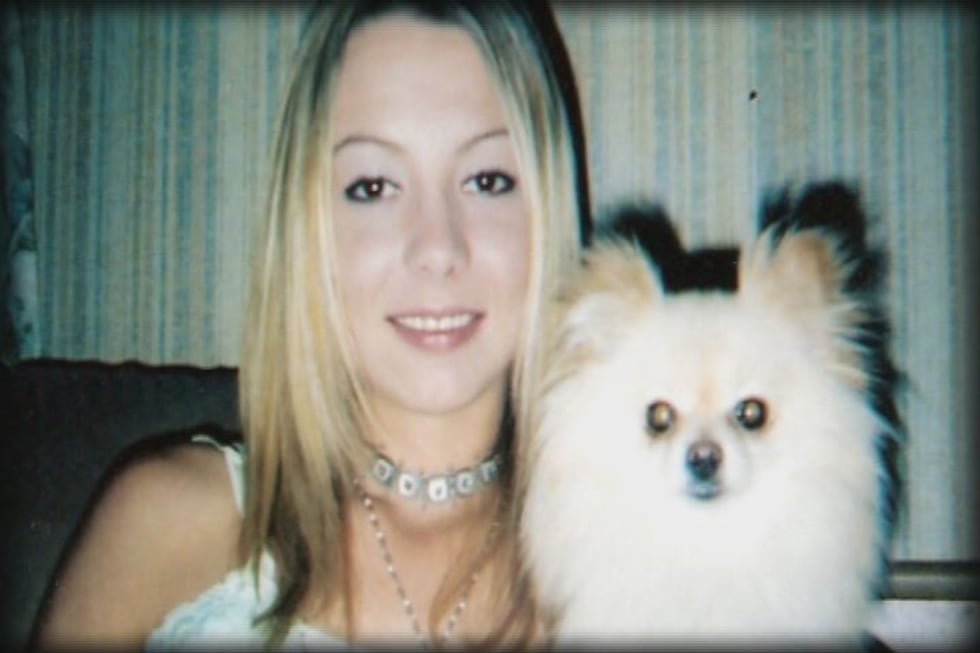 MELBOURNE, AR (KAIT) - The death of 22-year-old Rebekah Gould remains a mystery and so does her killer.  We take a look at an eight year old murder case out of Izard County.  
Arkansas State Police have never released what exactly happened inside the house where Rebekah Gould was murdered, but do say it was brutal.  We talked with police officials about where the investigation stands now and a father still struggling from the loss of his daughter.
The victim's father, Larry Gould, remembers the last conversation he had with his daughterRebekah.  "She said, Dad, I'm very proud of what you've made of your life," said Gould.  Eight years after the 22 year-old's brutal death, he's is still looking for answers.
"If somebody can listen to this, I just want closure," said Gould.
It was September 18th, 2004.  It was a weekend like any other.  "Her an her sister would travel back to Stone County.  It was their normal routine on the weekends," said Special AgentDennis Simons with Arkansas State Police.  Simons says the two went to school in Fayetteville. This particular weekend, Rebekah stayed at a friend's house just outside of Melbourne.  It was nothing unusual.
"She was seen around Mountain View.  She was seen around Melbourne.  She was acting normal, didn't seem to be in fear of her life and safety," said Simons.
Rebekah's sister realized something was up when she didn't show up Tuesday to head back to school in Fayetteville.  When police came to check out the house where she'd been staying for the weekend, they found her car.  Her keys, wallet, and purse were inside, and it was apparent things didn't add up.
"They identified objects inside the house lead them to believe there was some sort of violent crime that took place," said Simons.
From there, the search began.  "Fliers, we stopped cars, we were on the roads with signs,handing things out.  Everyday that went by, there was that slow feeling that something may have happened to her that I didn't want to accept," said Gould.
Seven days after reported missing, Rebekah's body turned up a couple miles south ofMelbourne in a wooded area off Highway 9.
"Once they found her, then reality sets in.  You realize she's never going to be there anymore,"said Gould.
At that point, the missing person case turned into a murder investigation.  "In the beginning they wouldn't release a whole lot, everybody became a suspect," said Gould.
Agent Simons and other investigators conducted over a hundred interviews.  "We feel some of the people we interviewed who knew Rebekah at least casually have not been completely forthcoming with information," said Simons.
Two months into the investigation, suspects were identified, and Simons says these suspects have not been ruled out.  To this day, Police have never released what actually happened toRebekah.  "There's a lot of rumors locally about what happened inside the residence, but law enforcement knows, and the person that killed Rebecca knows.  So, we're not releasing  that information," said Simons.
But whomever the killer maybe, Simons believes it was not a random act.  "From what we found at the crime scene, she was very familiar with the person who did this to her," saidSimons.
Now, with the nine year anniversary of Rebekah's death just over a month away..."My hope is that someone will see this, and it may be just the right thing that puts it together to have someone arrested," said Gould.
But until that day comes..."My driving force to get through this has always been Rebekah. Rebekah was a girl, that if had been given a chance, could have been anything that she wanted to be," said Gould.
Special Agent Simons says Arkansas State Police and the Izard County Sheriff's Department are continuing to follow leads.  They ask if you have any information about this case, no matter how small, to contact the sheriff's department (870) 368-4203 or ASP at (800) 553- 3820.  Tips can also be sent to info@asp.arkansas.gov.
Copyright 2012 KAIT. All rights reserved.