NEA Humane Society broken into, 600 pounds of pet food stolen
Published: Jan. 22, 2014 at 4:25 PM CST
|
Updated: Jan. 23, 2014 at 12:09 AM CST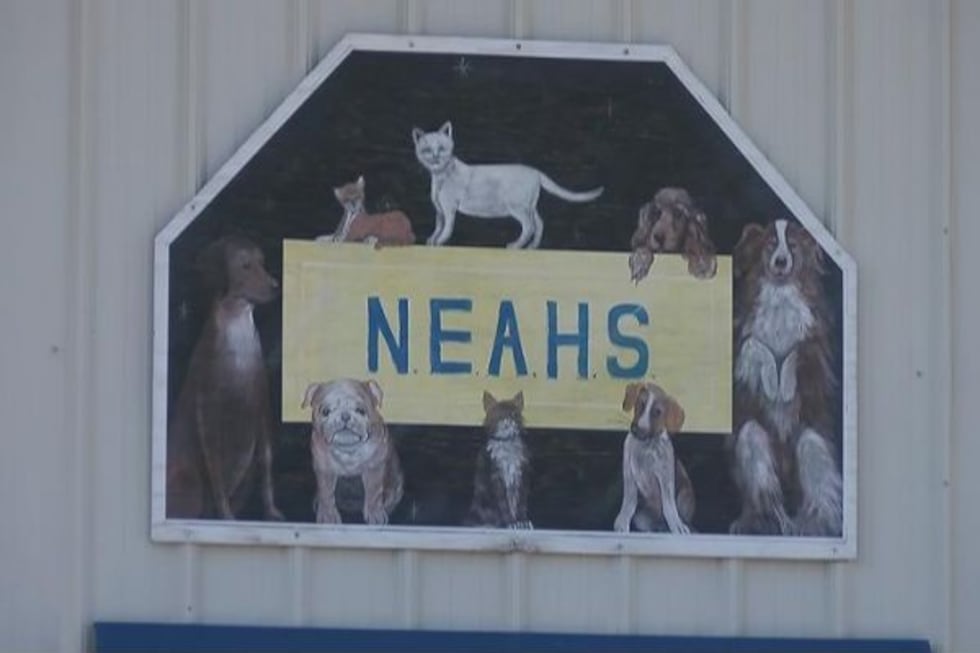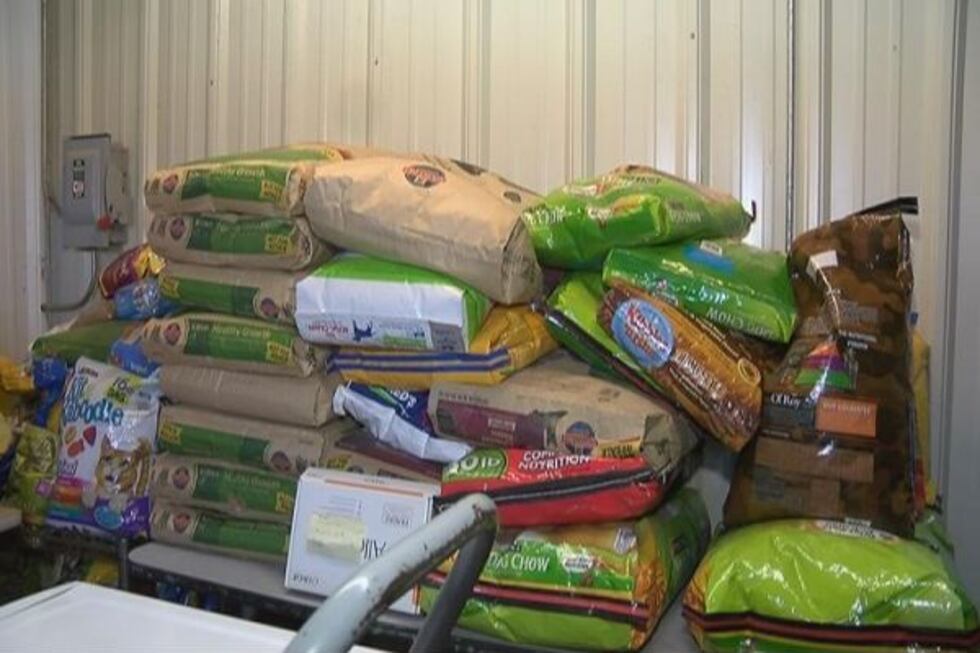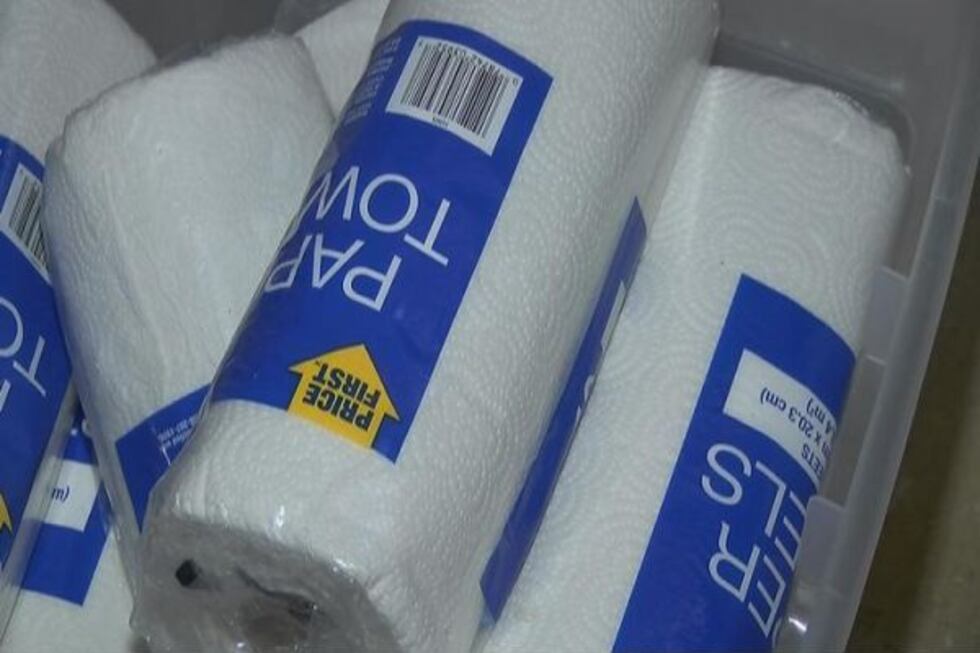 JONESBORO, AR (KAIT) – Thieves targeted an unlikely placewhen they broke into the Northeast Arkansas Humane Society in Jonesboro.
The thieves first tried to enter the building by tearing intothe roof in the back of the facility, located at 6111 E. Highland. When they couldnot gain access that way, they kicked in an exhaust fan, climbed into a storageroom and took no animals – just hundreds of supplies.
The suspects stole somewhere between 600 and 700 pounds ofpet food as well as approximately 200 pounds of cat litter, cleaning supplies,paper towels and even a washer and dryer.
Based on the amount of supplies that were stolen, MargaretShepherd, the humane society's executive director, said there's no way thatonly one person could have done all this.
"It's really terrible," Shepherd said. "This one little girljust did a big fundraiser, a donation drive for us for her birthday, and allthose things were taken."
She said the shelter had stockpiled all the bags of food sothat it could open a pet food pantry for pet owners in need. She planned toopen the pet food pantry next week but will now have to delay that until theycan replenish the supplies.
"it was kind of hard to look at," Shepherd said when askedwhat she thought when she saw the storage room for the first time. "That roomhad just been filled to the top back there [with supplies], and over half ofthe things back there were taken."
To replace everything that was stolen, she put out a callfor help for supplies on the humane society's Facebook page.
"Within 20 minutes, we had hundreds of people who had seenand shared our post," Shepherd said. "People made promises of donations andvolunteering, everything we need to replenish those supplies."
Just a day after the humane society reported the break-in,donations have poured in. People have brought everything from pet food to papertowels as well as monetary donations. Someone has even donated a new washer anddryer to the shelter.
"The phone's been ringing off the hook," she said. "My cellphone's been ringing. It's really heart-warming that the community has come outto back us up on this."
What the shelter needs more than anything right now is petfood, paper towels as well as some other specific pet items.
"We really like the Fresh Step scoop-able cat litter – they tookall of our supply of that," she said. "We've had a donation to replace ourwasher and dryer this morning, so we're good on that. [We need]  any type of cleaning supplies from Lysol andClorox wipes, anything we would use for cleaning."
Kelly Guertin, a longtime supporter of the humane society,showed up Wednesday with a carload of supplies after seeing the humane society'sFacebook post about the break-in.
"I just couldn't believe that anything like that could happento a shelter," she said, "so I just started getting ready, heading out andloading up."
Guertin hopes other people in the community will feelcompelled to help out the shelter in this time of need.
"We have a great humane society," she said. "We are veryfortunate to have this facility, and without people in Jonesboro's help, it can'tkeep going."
The humane society is unsure who broke into the building,but Shepherd suspects it may have been someone who's been to the shelter beforebecause so few people know about the storage room in the back.
"We used to use that room for a completely differentpurpose," Shepherd said, "and then our vision at the shelter was to turn thatinto our supply room and the pet food pantry. Not very many people really knewwe were going on with that because we have not announced our pet food pantryyet, so it had to be somebody who knew that room held those supplies."
She now plans to add new security features to the facility,including an alarm system and video surveillance, so that the supplies and petsare better protected.
"This could have been a lot worse situation than just losingsupplies," Shepherd said. "Other shelters have had pets go missing that it wassuspected they went to people who fought dogs, and these dogs from the shelterwere used as bait dogs. So we're very fortunate none of our dogs were taken."
Shepherd encourages anyone with information about thebreak-in to contact Jonesboro police.
If someone would like to donate items to the shelter, theycan drop them off at the NEA Humane Society or at the Vetcare clinic located at619 W. Parker Road.
The owners of MySafe Place Tornado Safe Rooms are alsoplanning a supply drive to benefit the humane society on February 1. People candrop off items at the business located at 4014 Southwest Drive starting at 10a.m.
If someone would like to contact the NEA Humane Society,call 870-932-5185.
Copyright 2014 KAIT.All rights reserved.