Van Slyke has the hot hand as ASU Men beat UT-Arlington
Published: Feb. 21, 2014 at 3:49 AM CST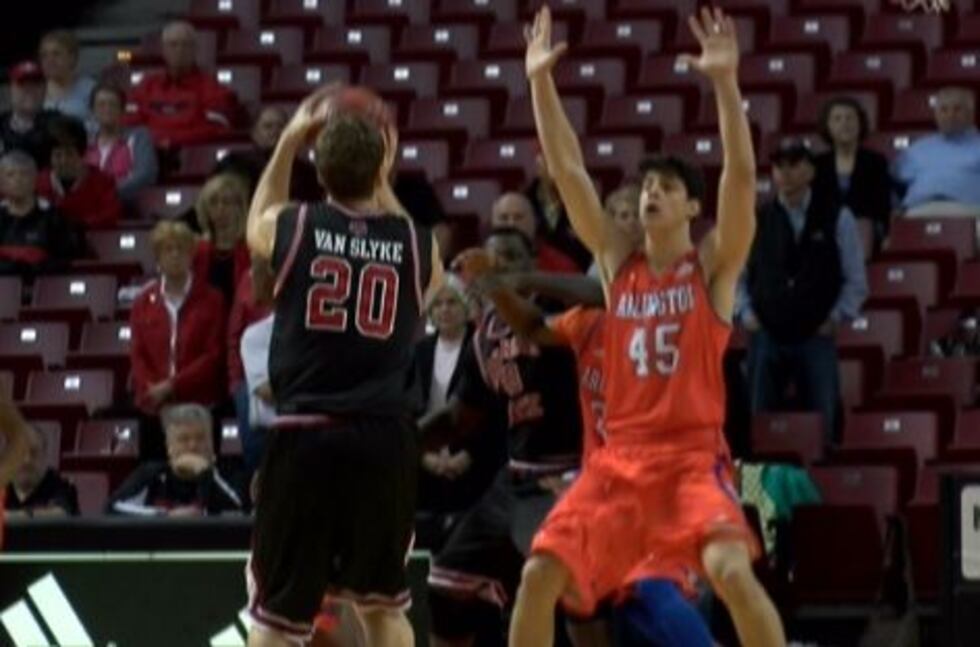 JONESBORO, Ark. (AP) - Kirk Van Slyke made seven 3-pointers and scored 23 points to lead Arkansas State to an 83-60 victory over Texas-Arlington on Thursday night.
Van Slyke only missed one shot from beyond the arc with the Red Wolves (15-9, 8-5 Sun Belt) hitting 16 of 30 from long range for 53.3 percent, better than their overall mark of 50 percent. Cameron Golden, who made four 3-pointers, added 14 points and Melvin Johnson III and Brandon Reed 13.
UT Arlington (11-14, 6-7) was led by Brandon Edwards with 14 points and Jamel Outler and Lonnie McClanahan with 10 each, but the Mavericks were only 4 of 19 (21.1 percent) from 3-point range.
Arkansas State led for all but the first minute. The Red Wolves were up by 12 at halftime with their lead never falling below double digits in the second half, when they were up by as many at 27 points.