SLIDESHOW: Ice Storm 2009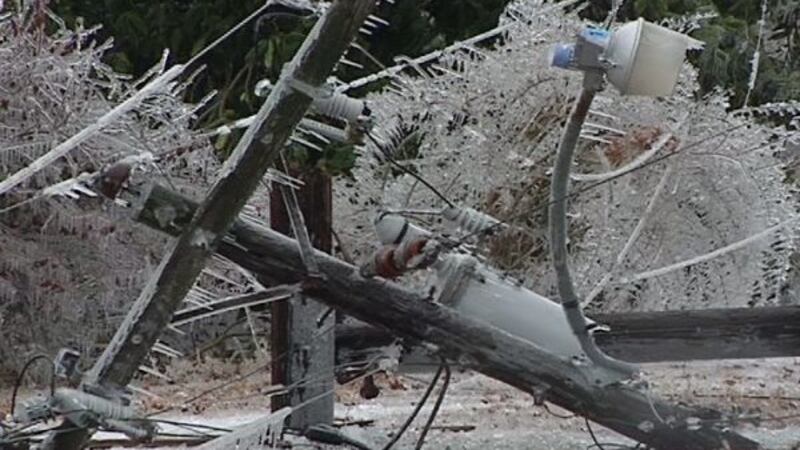 Published: Jan. 28, 2015 at 7:02 PM CST
|
Updated: Jan. 28, 2015 at 7:18 PM CST
JONESBORO, AR (KAIT) - Six years ago this week, Region 8 was hit by one of the worst ice storms in its history.
On Monday, Jan. 26, 2009, a light freezing rain began falling on the area just before 6 p.m.
By the time it stopped late the next night, more than 2 inches of freezing rain had fallen.
Trees unable to bear the icy weight on their limbs came crashing down onto roads and houses.
The ice weighed down power lines, snapping power poles and leaving hundreds of thousands of people without electricity.
Despite the efforts of power crews from as far away as Texas, Colorado, Florida and the Carolinas working around the clock, some people would go without power for nearly a month.
In this slideshow we take a look back at the Ice Storm of 2009.
If you have a photo from that time that you would like to share, got to
and upload it or email it to
and we'll add it to the gallery.
Copyright 2015 KAIT. All rights reserved.