Details of 'Operation Blynd Justus' released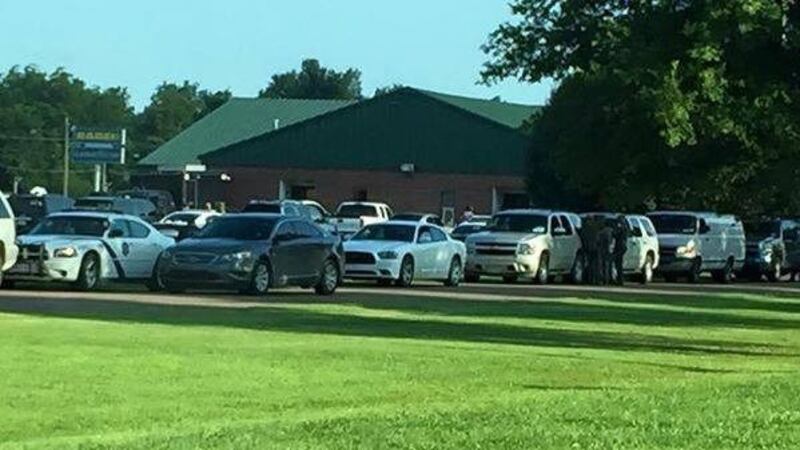 Published: Aug. 11, 2015 at 12:17 PM CDT
|
Updated: Aug. 12, 2015 at 2:43 PM CDT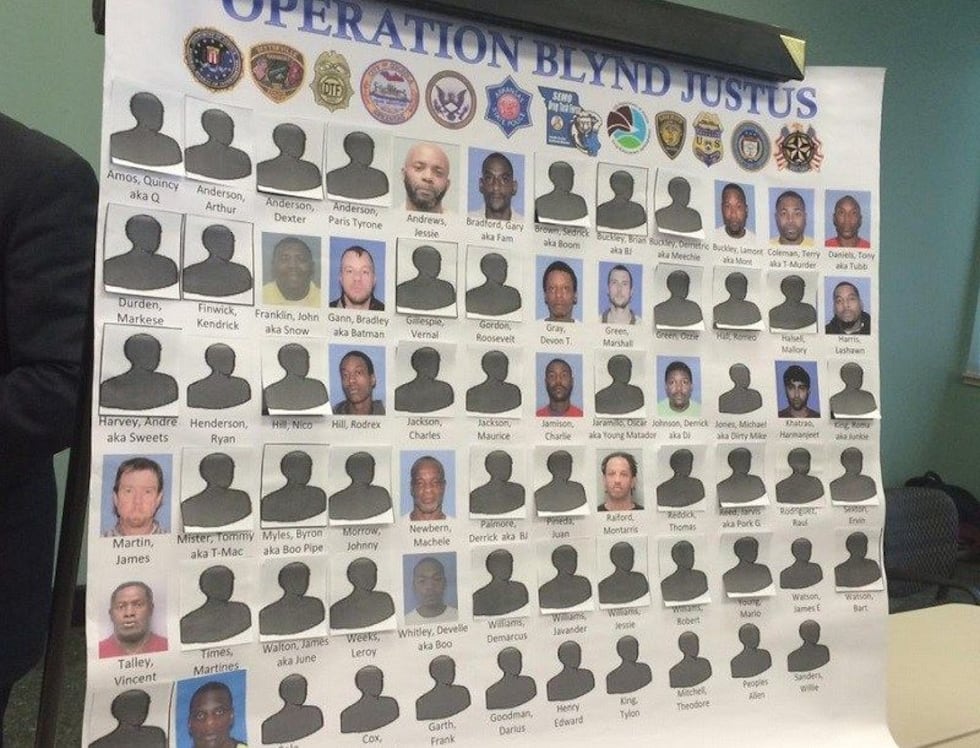 BLYTHEVILLE, AR (KAIT) - A news conference was held Tuesday afternoon following a tactical operation in and around Blytheville Tuesday morning to crack down on drugs and guns.
During the news conference in Blytheville U.S. Attorney for the Eastern District of Arkansas Chris Thyer announced details on "Operation Blynd Justus."
Since the operation started in 2013 the goal of the operation was to remove "the worst of the worst from Blytheville," Thyer said. More specifically to target the steadily increasing drug and gun crime in Mississippi County, according to a news release.
Seventy individuals involved in the investigation have been federally indicted and an additional three are indicted by the state.
[LIST OF THOSE INDICTED IN OPERATION BLYND JUSTUS]
A news release states early Tuesday 574 law enforcement officers, including more than 300 tactical officers, executed arrest warrants that resulted in the arrest of 50 people on various federal firearm and drug charges.
Eleven of the individuals involved in the case were already in state custody. Twenty are now fugitives according to the document released by the U.S. Dept. of Justice.
[READ THE FULL NEWS RELEASE HERE]
One minor injury was reported to a law enforcement officer, according to Thyer. No suspects were injured as part of the operation.
Most of the individuals involved are from Blytheville the release indicates. A majority of the 70 defendants are also convicted felons.
During the operation from Jan. 2014 through June 2015 agents reportedly made more than 160 controlled purchases of drugs and/or firearms.
Those purchases resulted in the acquisition of more than 19 pounds of methamphetamine and 89 illegally possessed firearms, several of which were stolen the release stated. Authorities also claim they purchased 10 ounces of crack cocaine as part of the investigation.
Those arrested on Tuesday will be arraigned in federal court in Little Rock at 10 a.m. on Thursday. Those already in custody will be arraigned on Aug. 27 at 2 p.m.
"Operation Blynd Justus" is the third major operation centered in Mississippi County that the United States Attorney's office for the Eastern District has been involved in since 2013 and the largest, according to a news release.
Copyright 2015 KAIT. All rights reserved.
Region 8 News App - Install or update on your: iPhone | Android