Hidden Camera: When kids find guns unexpectedly
Published: May. 19, 2016 at 6:04 PM CDT
|
Updated: May. 20, 2016 at 4:36 PM CDT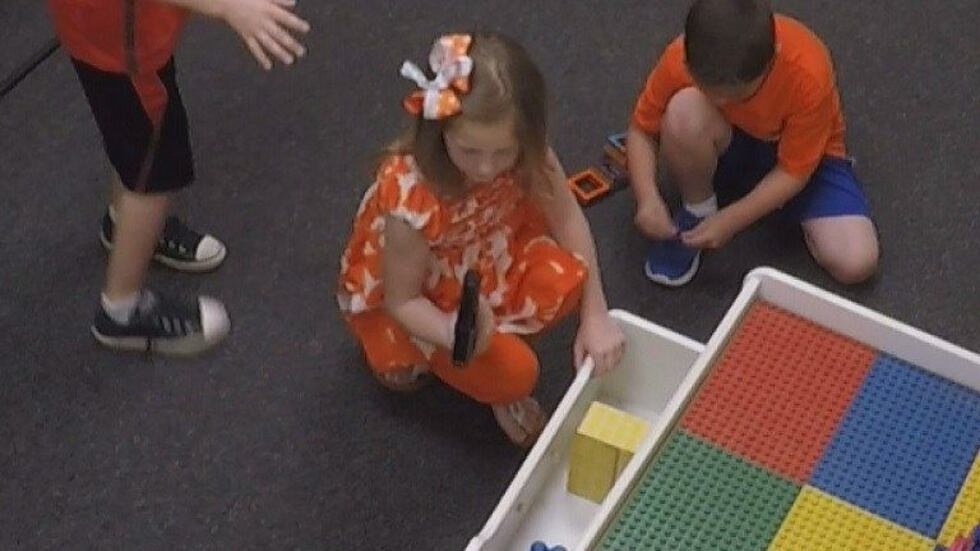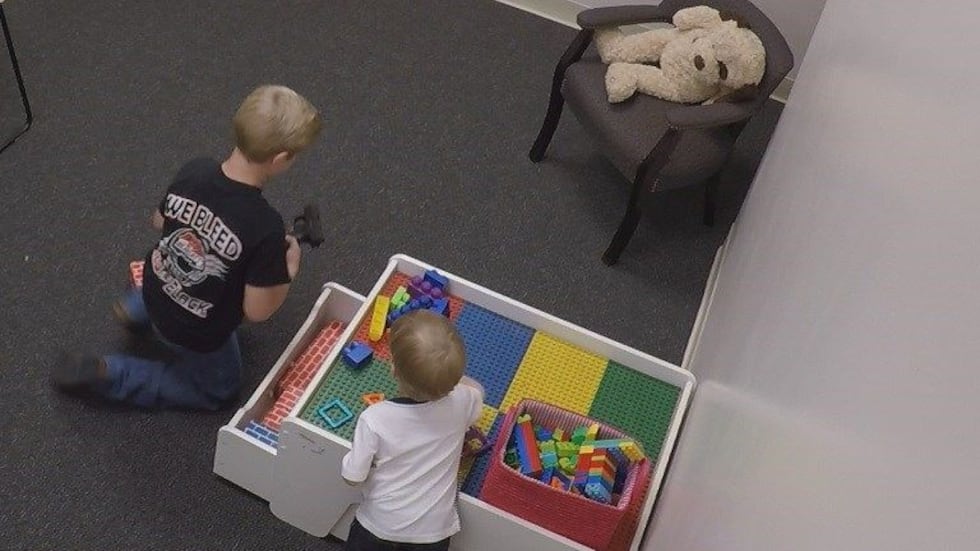 JONESBORO, AR (KAIT) - We hid a non-working but very realistic looking BB gun in some toys.  With parents watching through a two-way mirror and cameras rolling, we wanted to see what would happen.
Eight-year-old Maverick found the gun and immediately came and found the nearest grown-up.
When asked what a kid should do if they find a gun, Maverick said, "Whenever you find one you should bring it to an older person."
In our second group of children, the gun wasn't found quickly, but when it was, one little boy named Braxton was nervous.
His 8-year-old sister, Grace, grabbed the gun and pointed it at her face. That was very distressing for her mom, Wendy Schroeppel, who was looking on behind the two-way mirror.
"We have a gun, but they don't know it," Wendy said.
Her husband, Bud, said, "We need to talk about it now, I never thought we did, but now we do."
Our youngest participant, two-and-a-half-year-old Will, would provide the most eye-opening moment.
While in the room with 5-year-old Hadley, Will came across the gun in a bin of legos.
Hadley was instantly worried. She got up and came to find me.
Even though I knew what was happening, it was still unnerving to see a child pointing a gun at me.
And it wasn't over yet.
After I had taken the gun from Will and was praising Hadley for doing the right thing by coming to get me, Will took the gun right out of my hand and pointed it at me again.
Will's mom and dad, Casandra and Mike Patterson saw it and realized it was time for a talk with their kids
"It gave me an eye opener about wanting to educate him," Casandra said. "He knew exactly what to do with it, even though he hasn't been around guns.  Just the little bit he's seen on TV. Definitely want to educate.  I've asked him since then, what do you do when you have a gun and he says (making trigger motion) like that.  I said no you bring it to mommy."
Do you feel the need to talk to your kids about guns now?
I did with my six-year-old after he accidentally found that gun in my truck.
It's important, even if you don't have a gun in your home.
Remember, Arkansas is the third highest state in the nation regarding gun ownership. Meaning, even if you don't have a gun at your house the house where your child is visiting a relative or friend probably does.
Watch Region 8 News On Demand: On your Desktop | On your Mobile device
Region 8 News App - Install or update on your: iPhone | Android