Realtor holds intruders at gunpoint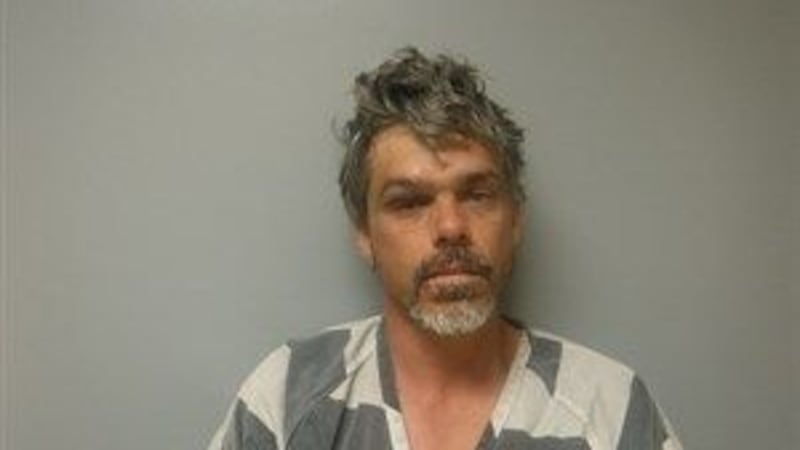 Published: Jul. 17, 2016 at 7:13 PM CDT
|
Updated: Jul. 18, 2016 at 12:19 PM CDT
JONESBORO, AR (KAIT) - A realtor preparing to show a Jonesboro house found three suspects inside the home and held them at gunpoint until police arrived.
It happened on Friday evening at a house in the 2800-block of Turtle Creek Drive.
The realtor told police she had been showing the house for months, and nobody was supposed to be there.
When she went in the home, two suspects ran out of a room. She found a man naked, lying face down in a bed.
The realtor demanded the suspects get back in the room and called 911.
According to the Jonesboro police report, several officers arrived and went inside the home where they gave loud commands for the suspects to come out.
They found Corey Vandyke, 38, passed out and naked on the bed.
Police said when they arrested Vandyke he started making threats.
The report states Vandyke told one of the officers he was going to put a bullet into the back of his head.
Vandyke reportedly told the officers he had a .22 rifle with iron sites that he was going to put between their eyes.
Officers were able to get inside of a locked bedroom where the two other suspects were reportedly hiding.
They were nowhere to found, though.
Police said they jumped out of the bedroom window and ran before they could get in the room.
Officers collected an unloaded rifle and a shotgun from the home.
Outside, officers found a marijuana plant growing in the yard. They dug it up and took it for evidence.
Vandyke's listed address was at the home police arrested him at.
However, the report states it is difficult to determine if Vandyke had established residency at the home because of his estranged wife allowing him to be there.
Jonesboro police could not get in contact with Vandyke's wife. They say he was uncooperative.
Vandyke faces a first-degree terroristic threatening charge. He is being held at the Craighead County Detention Center awaiting a probable cause hearing.
Copyright 2016 KAIT. All rights reserved.
Join the conversation on Facebook:
Watch Region 8 News On Demand: On your Desktop | On your Mobile device
Region 8 News App - Install or update on your: iPhone | Android