Valley View Fall Festival held on Saturday
Published: Oct. 15, 2016 at 7:41 PM CDT
|
Updated: Oct. 15, 2016 at 8:16 PM CDT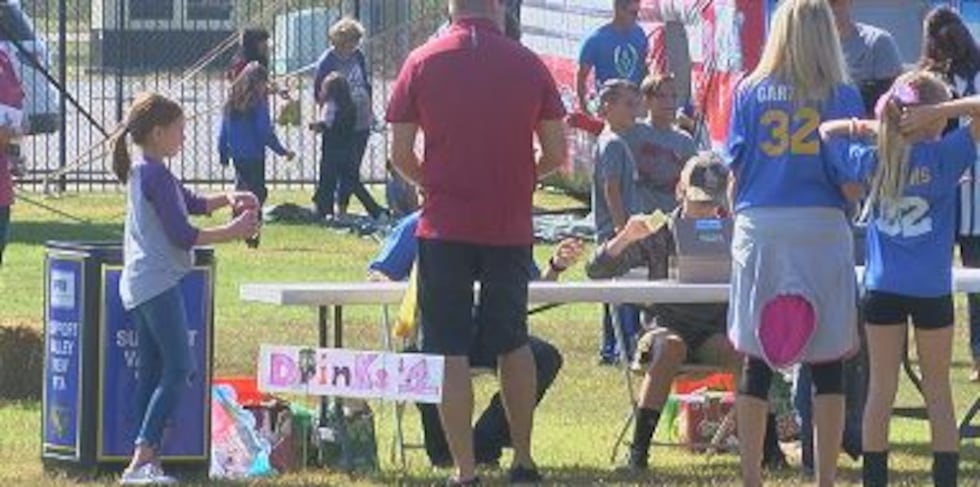 (KAIT) - The Valley View School District hosted their annual Fall Festival on Saturday.
The festival included activities for the whole family like games, bounce houses, and vendor booths.
The festival helps raise money for the school to purchase new technology.
"We canvas our campus with technology to make sure kids have exactly what they need," said PTA Vice President, Shelly Anderson.  "Generally we do things like iPads and Netbooks, we've also done things like television, and then we even buy things like apps for Ipads."
According to Anderson, the festival is something families look forward to each year.
"It is such a family tradition that the little kids come out and enjoy it and the big kids come out and volunteer and help us put it on," said Anderson.  "We could not do this without every single volunteer."
The festival also included some surprise, special guests.
According to Anderson, there are "celebrity" guests each year and this year characters from the Wizard of Oz made a special appearance.
"It's all so rewarding to be able to put on a huge social fundraiser for our school, so everybody can come out and celebrate together and at the end be able to buy the technology for our kids," said Anderson.
Copyright 2016 KAIT. All rights reserved.
Watch Region 8 News On Demand: On your Desktop | On your Mobile device
Region 8 News App - Install or update on your: iPhone | Android