Gosnell police recommends video doorbell
Published: Apr. 7, 2017 at 8:18 PM CDT
|
Updated: Apr. 10, 2017 at 10:32 AM CDT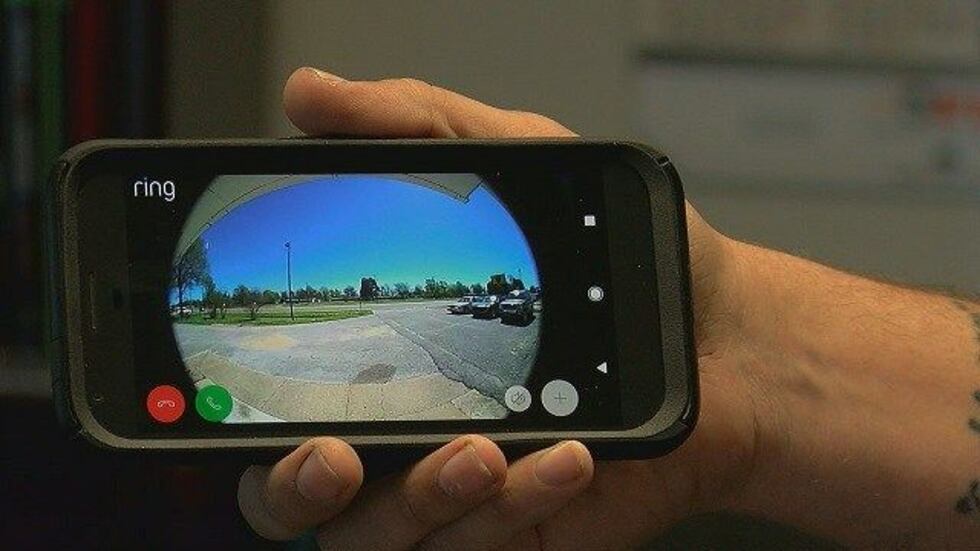 GOSNELL, AR (KAIT) - The Gosnell Police Department is partnering with a security company to help keep the community and neighborhoods safe.
According to Gosnell Assistant Police Chief Andrew Wyles, they recommend all residents to purchase the Ring device.
The Ring device is a video doorbell that's attached to your home.
He said after it's installed, you can download an app onto your smartphone, which will display camera footage throughout the day of any motion it detects.
"Once someone comes to your door and pushes that doorbell you get an alert on your phone," he said. "You could be living in Memphis and be in Texas, and when somebody rings your doorbell, you're going to know it. When you open the app, it opens the video camera, and you can see who's standing at your door, and you can actually talk to that person as well."
Wyles also said the device alerts you of suspicious activity overnight as well.
"At night time, when you're sleeping, if somebody walks in front of it at 3 o'clock in the morning it's going to send you an alert saying motion detected and you can open it up and see who it is," he said. "And you can actually talk to that person as well."
However,  Wyles said with the temperatures on the rise, home burglaries and car thefts will rise too.
"With this device, it's not going to prevent it," he said. "But, it can help it."
The police department highly recommends residents buy the video doorbell online.
Wyles said Ring has a variety of security devices to choose.
The cost of the video doorbell device is $199.
However, Wyles said residents in the Gosnell area can get $25 off with a promotional code found on the Gosnell Police Department's Facebook.
Copyright 2017 KAIT. All rights reserved.
Watch Region 8 News On Demand: On your Desktop | On your Mobile device
Region 8 News App - Install or update on your: iPhone | Android