Bosses take a pie for charity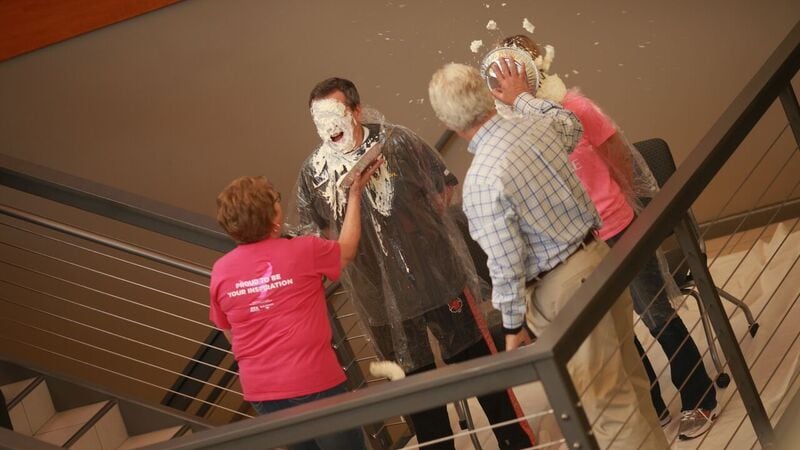 Updated: Apr. 19, 2017 at 7:59 PM CDT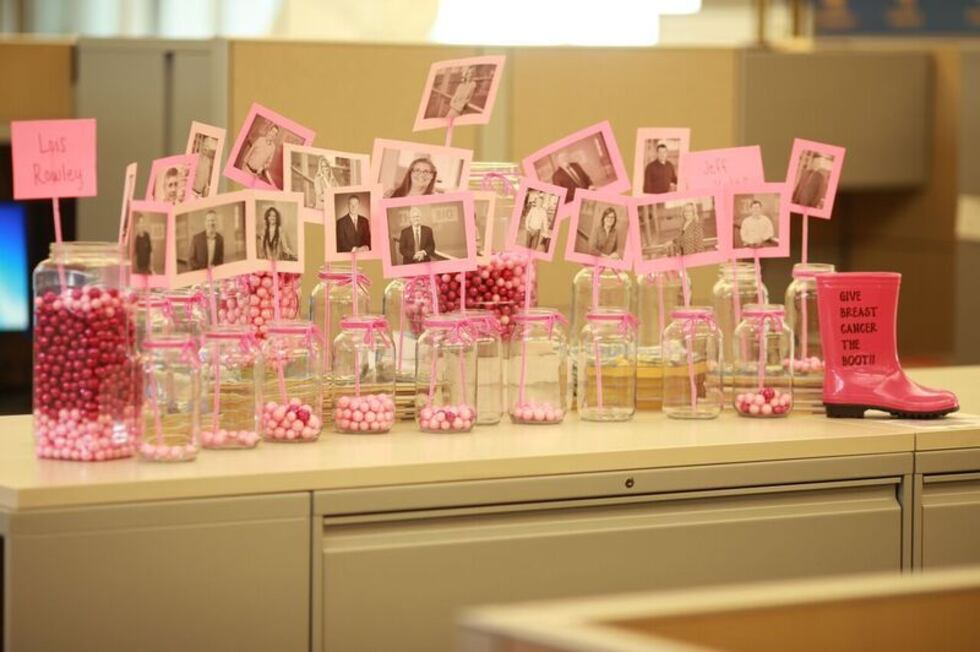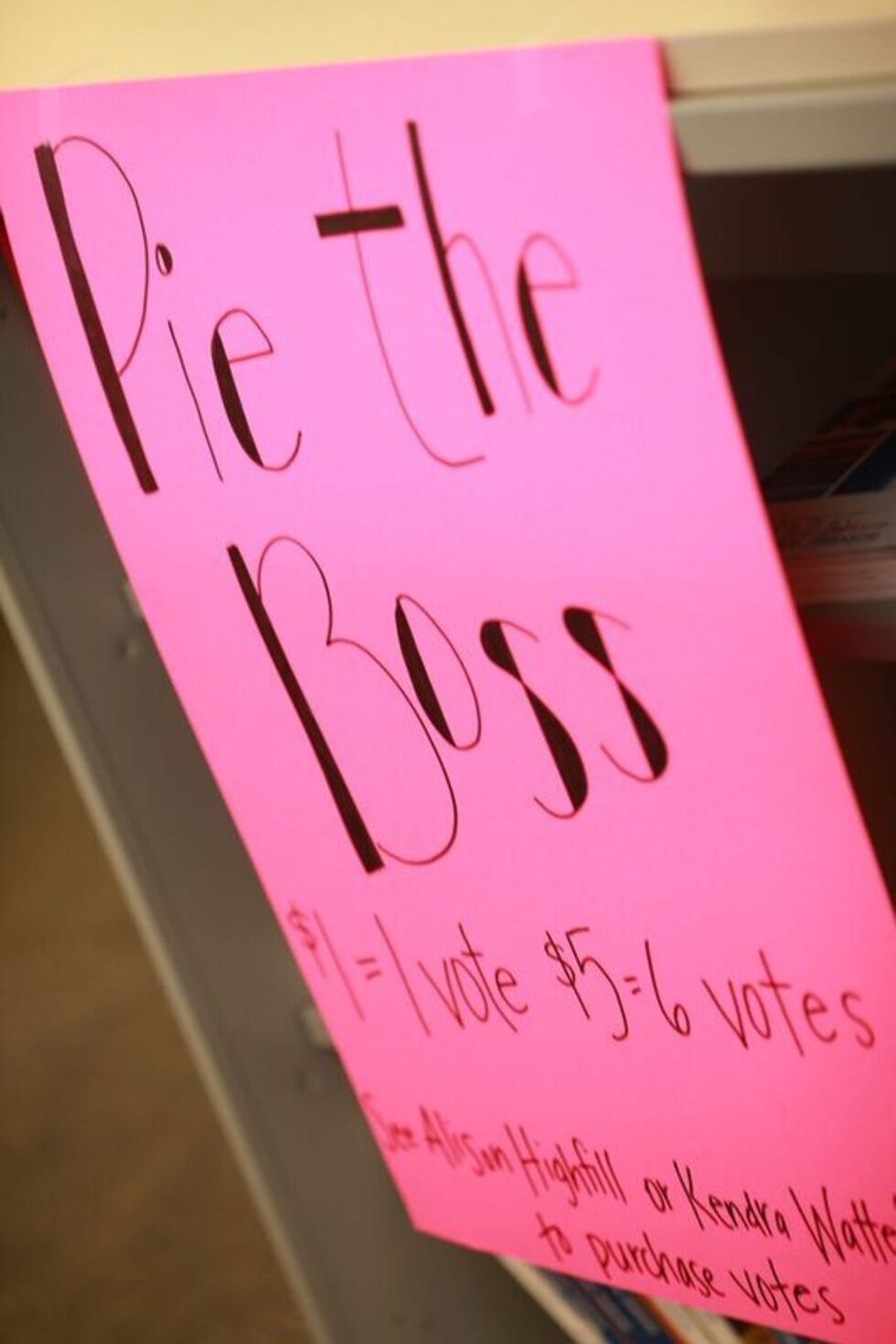 Ever feel like throwing something at your boss? Now be careful before you answer that, especially if you're at work!
Ritter Communications employees took part in a fun-filled spirited, "Pie the Boss" competition to raise money for the Northeast Arkansas Race for the Cure happening on Saturday, May 6th.
Ritter employees donated $4,867 through competition by purchasing votes for one dollar each. To date, those same employees have raised over $6,300 total for Race for the Cure!
Oh and, who were the ones getting a pie-in-the-face? None other than Chief Financial Officer Bill Harrison and Vice President of Marketing Susan Christian. They tied for the most votes and graciously both took a pie to the face for the cause.
Ritter Communications President Alan Morse, whose wife is a breast cancer survivor, delivered the pie to Christian's face and Sandra Jenkins, a breast cancer survivor herself, pied Harrison.
Ritter Communications is a Premier Sponsor of the first-ever Northeast Arkansas Race for the Cure. Breast cancer is a cause that has touched many employees, family members, and friends.
"The generous giving is a reflection of Ritter's passion for connecting to find a cure," said Jane Marie Woodruff, Director of Marketing at Ritter Communications.
Copyright 2017 KAIT. All rights reserved.
Watch Region 8 News On Demand: On your Desktop | On your Mobile device
Region 8 News App - Install or update on your: iPhone | Android