Packet pick-up underway for Race for the Cure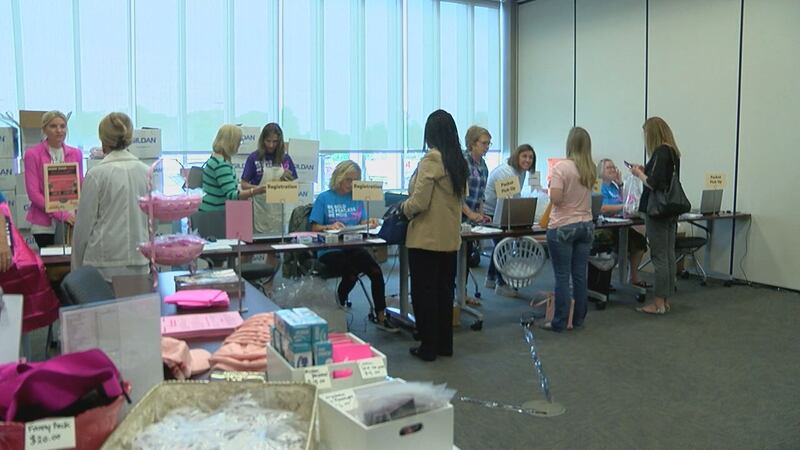 Published: May. 3, 2017 at 2:53 PM CDT
|
Updated: May. 3, 2017 at 9:06 PM CDT
JONESBORO, AR (KAIT) - The first ever Susan G. Komen Northeast Arkansas Race for the Cure is almost here.
The race is Saturday, May 6, and those who are registered for the event can pick-up their race day packets at Ritter Communications in Jonesboro.
A room at Ritter Communications is set up for all things race day on Wednesday, May 3, from 8 a.m. until 6 p.m.; Thursday, May 4, from 8 a.m. until 6 p.m.; and Friday, May 5, from 8 a.m. until 5 p.m.
All race participants, survivors, and volunteers can stop by to get race numbers, t-shirts, and shop in the Komen merchandise pop-up shop.
If you haven't registered for the race, you can do so at the same location.
Ritter Communications is located at 2400 Ritter Drive in Jonesboro.
Copyright 2017 KAIT. All rights reserved.
Watch Region 8 News On Demand: On your Desktop | On your Mobile device
Region 8 News App - Install or update on your: iPhone | Android